Ladies, there are 2 things you need to keep in mind while reading this week's Snapshot: 1) It's Father's Day Weekend and 2) Dads love bacon. I mean, who doesn't love bacon!? But for men it's on another level. Case in point, a recent survey on mood boosters and fragrance revealed some interesting data. For example, women are fans of smells connected to the home, like clean sheets. Men prefer smells of food, with bacon topping the list. Hence, in tribute to fathers everywhere, I've decided to start off the blog with a chat all about bacon! And, drum roll… I'm throwing in the most amazing bacon offer your family has ever seen! TRUTH. But the madness doesn't end there. I want you to be your absolute best, so you'll find a few chats dedicated to personal development, too! Throw some fire on the grill and let's start sizzling…
Health Chat – Can Bacon Be Part Of A Healthy Diet?
Is it just me or has there been an outbreak of bacon these last few years? I mean, it's always been famous for its addicting smell, marriage to eggs, and crazy delicious taste. But lately, bacon recipes are totally inescapable! From blogs to restaurant dessert menus (yep, freakin' dessert!) to YouTube cooking tutorials to every food show on TV dedicating multiple episodes to this savory treat.
While there's no debating bacon's A-list status these days, does that mean its bad health rap is a thing of the past? Not necessarily. There are still legit dietary concerns. But that's because the average consumer isn't looking out for key elements when shopping for their bacon.
First, you must sign up (if you haven't already) for 131 Method. You'll learn about the quality of all of your meat and, also, receive the latest research on foods that help you get into fat burning mode. Like, bacon. Yeah, seriously… bacon!
Second, check out today's headlining video for what matters most to me when prepping for my bacon fix. I think you'll find it super helpful! You know I got you, boo…
As noted in the vid, the bacon you see is from Butcher Box! As if there was ever any doubt! 
ButcherBox delivers 100% grass-fed and grass-finished beef, free range organic chicken, and heritage breed pork directly to your door, and shipping is always free. And they've been a staple at the Johnsons for years!
Their bacon is uncured and free of sugar and nitrates, paleo friendly, and non-GMO verified! YES!
And I'm dying over their newest offer! For reals, I don't know how they're doing it. Between you and me, I think they done gone loco!
FREE BACON FOR LIFE when you order your first ButcherBox today!!!
Each month, ButcherBox curates a one-of-a-kind selection of the healthiest, tastiest meats, humanely raised and free of antibiotics and hormones. Or you can customize your box and select your favorite cuts and get 20% more meat.
The price works out to less than $6.00/meal!
And now you can bring home the bacon forever when you order your first ButcherBox today.
Claim your Father's Day offer NOW because it expires shortly!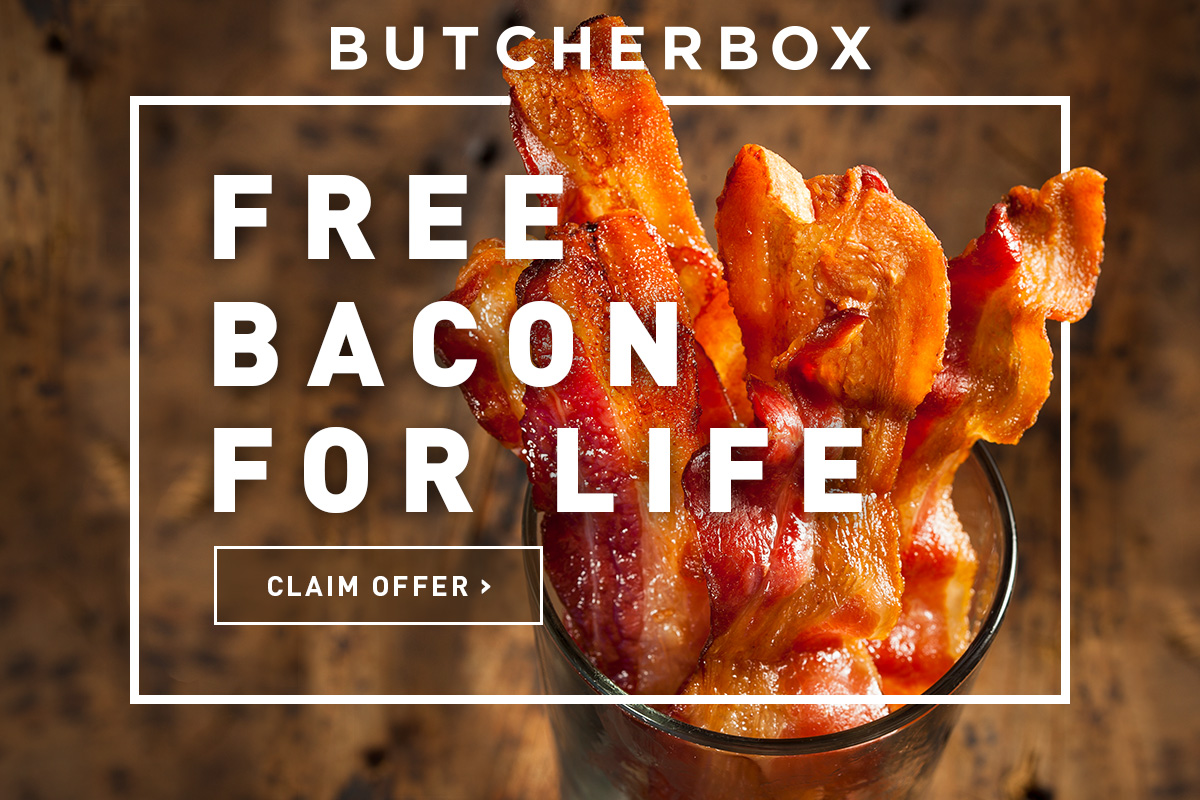 Personal Development Chat – Why We Must Listen To Other People's View
All of us can change – in some capacity – for the better. We just have to know what area of life to work on. That means our self-awareness has got to be on point. And that can take years of self discovery.
Often, it's in our best interest to have those who love us most and know us best shed light on our flaws. That said, it still doesn't mean we'll listen. Maybe it's pride. Or fear of failure. Or, simply, not wanting to.
But when we do listen and take action, we are forever improved. Because, no matter what, we put the effort into growth. And that, alone, is growth.
If you can relate to the struggle of wanting to help those closest to you, you must watch this next clip. My dad plays the central character, which is fitting on this Father's Day Weekend…
Personal Development Chat – How To Believe You Will Get What You Want
Wouldn't it be nice to have an instruction manual for all things in life? Whether it's raising kids or managing credit cards or choosing toothpaste or comforting a loved one in a time of need.
The cool thing about today is that with the advent of Social Media (e.g., Google, YouTube, podcasts, etc.), we really do have a step by step guide to almost anything in life.
However, really BELIEVING in something takes a lot more than the guidance of whatever education you've found online.
Allow me to share how YOU can develop a strong enough belief system to, finally, get the results you want in life. CAN'T MISS!
Thanks a ton for joining me and getting all the way to the end here. I know you're a true lifer.
If you haven't yet, follow my daily shenanigans on Snapchat – where all the above chats originated! And send me a message while you're there! Me and my #Snapfam are super tight. Would love to have y0u in the mix!
Wishing all the dads out there the best Father's Day ever! Y'all deserve it big time!
XOXO
Chalene