Listen, there's so much to share with you from this past week. I mean, dude! We're talking THOUSANDS of people officially started the ONE3ONE Diet on Monday! We also get into how I'm basically my mom's tech support agent, if/when it's okay to exercise when you're sick (yeah, I had the flu!), crucial thoughts on headphones and lipstick, and girl…! I got super real with my snap fam on some deep issues, including: dieter's mentality, why Snapchat is my #1 social media love, and how to best proceed when someone you love isn't leading a healthy lifestyle. You won't want to miss all of this and, DID I MENTION I have a HUGE update about the  all-new 2018 edition of my SmartLife PUSH Journal?! WHAT?! It's been an exciting week. Read on to get the juice!
Personal Development Chat – Revised SmartLife PUSH Journals Are Here!
Dude – I'm so freakin' excited! I've been waiting for this for months!

I'm finally revealing the all-new edition of my SmartLife PUSH Journal – it's available for pre-order today! (They ship December 9th!)
Go here to see the new features and pre-order yours now before they sell out!

IMPORTANT: These sell out FAST! We've been SOLD OUT of SmartLife PUSH Journals for MONTHS and had a long wait list of people that already got first dibs on the new edition. Don't wait to get yours! I can never guarantee they'll still be available!
This is all thanks to YOU and the thousands of people who have used these and provided feedback over the last year! You've helped us make these even better and create your DREAM planner…but it's SO MUCH MORE than a planner! Go here to check out all the new features and see how this journal has helped thousands of people accomplish one year goals in 90 days or less! And if you're one of those people who helped make this possible…THANK YOU!!!
Health Chat – How To Ditch Dieter's Mentality
REAL TALK: I've been getting messages from some peeps in the ONE3ONE squad who have, what I like to call, "Dieter's Mentality." This is when you have doubts about trying something new and riddle yourself with all kinds of limiting thoughts. Like…"I know I need to do something different, but I'm pretty sure I'm going to fail at this, too." So, how do I field such messages? With brutal honesty. You'll want to watch this video if you or someone you know is starting ONE3ONE with this kind of mindset. 
Just in case you missed out on the first round of ONE3ONE, make sure you sign up for the next ASAP!
Tech Chat –  Which Headphones Are Best For Working Out?
Lifers keep asking about my headphones! Seriously, like, hundreds of messages keep coming in. Craziness. Whatever the reason, it was time to oblige and take time to tell you the WHAT / WHY / WHEN of my headphone usage. Keep in mind, certain headphones are needed for different practices. For example, in fitness you might prefer DJ style for lifting versus something more lightweight for cardio. Now, I don't know about you… but NOTHING stays in my ears, anyway! Check out some of my favorites!
Check out the Beats Solo 3
 I talk about in the video!
Food Chat – Bret Goes Live On ONE3ONE
This was totally spur of the moment and something I, personally, could never do! That's why we have my husband, Bret, one of our resident ONE3ONE chefs! Our daughter, Cierra, came home starving and even though there was all kinds of behind-the-scenes magic going on for ONE3ONE, Bret made sure to whip her up some fancy soup! Did I mention we're blessed to have him? Understatement of the year! You need to see this if even just for the big egg reveal at the end! Just don't ask me if it's poached, over easy, or scrambled!
Just for Fun Chat – All I Am To My Mom Is Tech Support
Having my mom around is pretty much constant comedy and the experience you're about to see was no exception. Does she look at me as a daughter or, maybe, best friend first? No. What am I first and foremost? Tech support! Can anyone else relate to this with their parents!? Now listen. Sure, I could look at this scenario with frustration and impatience, but that would be silly and take out the fun! It's all about perception, right? And, let me tell you, my tech services weren't needed on just on one occasion. I'm talking EVERY day. EVERY hour. You'll see…
Relationship Chat – What To Do (and Not To Do) When Someone You Love Isn't Leading a Healthy Lifestyle
It can be devastating to love someone so deeply who you watch, day after day, lead a very unhealthy lifestyle. And I'm not just talking about calories consumed. There are many ways to jeopardize your health. Both mentally and physically. So, how do you approach the subject of GETTING HEALTHIER with this person you care so much about? I tell you my DO's and DON'Ts in this must see tutorial video!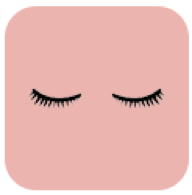 Beauty Chat – Let's Talk Lipstick! My Go-To Brands & Tips
Just like I mentioned with headphones above, questions about my lipstick preferences continue to roll on in. But I get it, boo. I mean, when was the last time you didn't see shade on my lips? NEVER. That's because God made it a prerequisite. My lips aren't exactly Kardashian-esque. We all have our gifts. Anyway! I wish I had major revelations for you here, but the reality is I mix whatever I can find wherever I can find them! However, I do have some riveting thoughts on long wear vs short wear and my go-to brands. And, not to mention, my (not so) radical lipstick removal system!
Health Chat – Should You Exercise When You're Sick?
This past week saw a rare occurrence. I was stricken! Not sure what it was, really. Some kind of stomach flu thing. It had me confined to my bed. This brings me to a question I get asked often, "Chalene, should I exercise when I'm sick?" There are, obviously, different kinds of sick (e.g., cold, flu, fever, etc.) but the main point I want you to walk away with is… listen to YOUR body! Let me elaborate in this video by telling you how I handled my sickness (don't worry, no graphic details ahead!) and the overriding question I've only recently begun to ask myself. This new question has changed my health! Tell me in the comments if it brings you some clarity, too!
Relationship Chat – No Woman Is An Island
If you follow me on Snapchat, you know I always get personal. And this week was no exception! I had a heart to heart with my snap fam about why OUR relationship is on another level in comparison to all my other social media platforms. I mean, the role you play in my life – from beauty tips to major business moves – is beyond legit. This blessed life I lead is because of YOU. Couldn't do it without YOU. Wouldn't want to. Check out the video to find your girl talk gratitude, integrity, and a surprise – FOR REALS – coming the way of some very special Lifers!
Lots of gems in there, huh? I hope you're able to use tons of it for a better, healthier, and happier YOU.
I'm just filled with constant gratitude for you and all your continued support! You have no idea how much our daily interaction feeds my mojo – both personal and business. I mean, the new journals are all because of you. I just sat back, listened, took notes, and nodded. There was a lot of nodding because y'all are soooo good! Speaking of the journals…
Don't forget to grab yourself a pack of SmartLife PUSH Journals to put some of these tips and systems into everyday practice!
See you next time! And don't forget to join me on Snap!
XOXO

Chalene