I can barely contain my excitement for this week's SNAPshot!  SO much happened over on Snap, so there is a lot to recap for you!  I'm sharing very exciting news, some relationship advice, my recent podcasts, and workout and lifestyle tips.  So lets get right to it!

Something HUGE That Will Completely Change How You Think About Diet Is Coming Soon! Here's What You Need To Do…
First things first…if you follow me on Snapchat or ANYWHERE really, you've probably seen that after 2+ years of working on this project and testing it, I finally got to release the name of my new "diet" program (more like an "anti-diet" program) to the world. It's called the ONE3ONE Diet, and it's coming SOON!
It's all about learning how your body works and testing and tweaking a way of eating to find EXACTLY what works specifically for you. Because one size does NOT fit all when it comes to dieting. That's why DIETS DON'T WORK. Because one way of eating will never get the same results for everyone. We have different DNA, gut microbiome, metabolisms and diet histories, etc. That's why a diet might work for a little while…until it doesn't anymore. It's created for someone else. In the ONE3ONE Diet, you'll create a diet that's specifically for YOU. We're changing the game when it comes to the diet industry and taking back the word "diet" to restore it to it's original meaning – a way of eating specific to you.
I'm SO excited about all of the amazing new tools, tips, recipes, and content we're creating for our ONE3ONE Community. Over the next month, we're doing all kinds of filming and putting finishing touches on everything to make it absolutely perfect for you when it's released later this fall. You've GOT to get in the know! We will most likely take a limited number of people through this program when we open it, so we can all do it together. Here's what you need to do to make sure you don't miss a thing!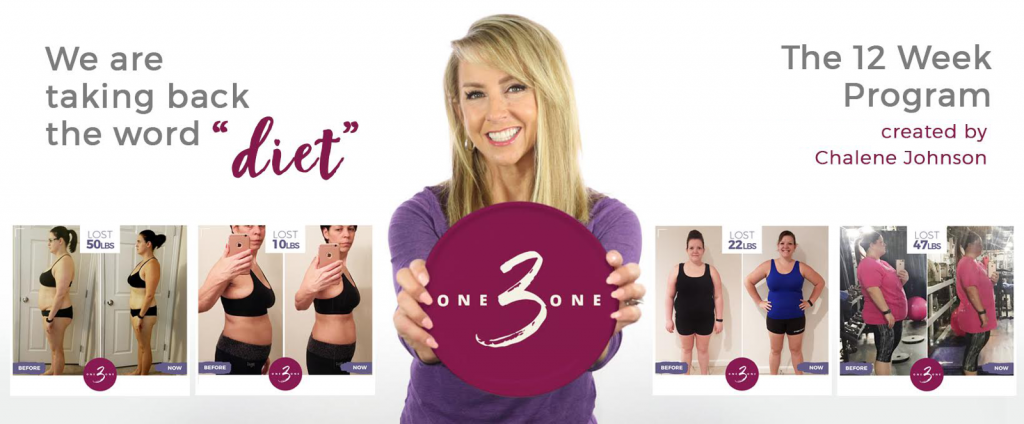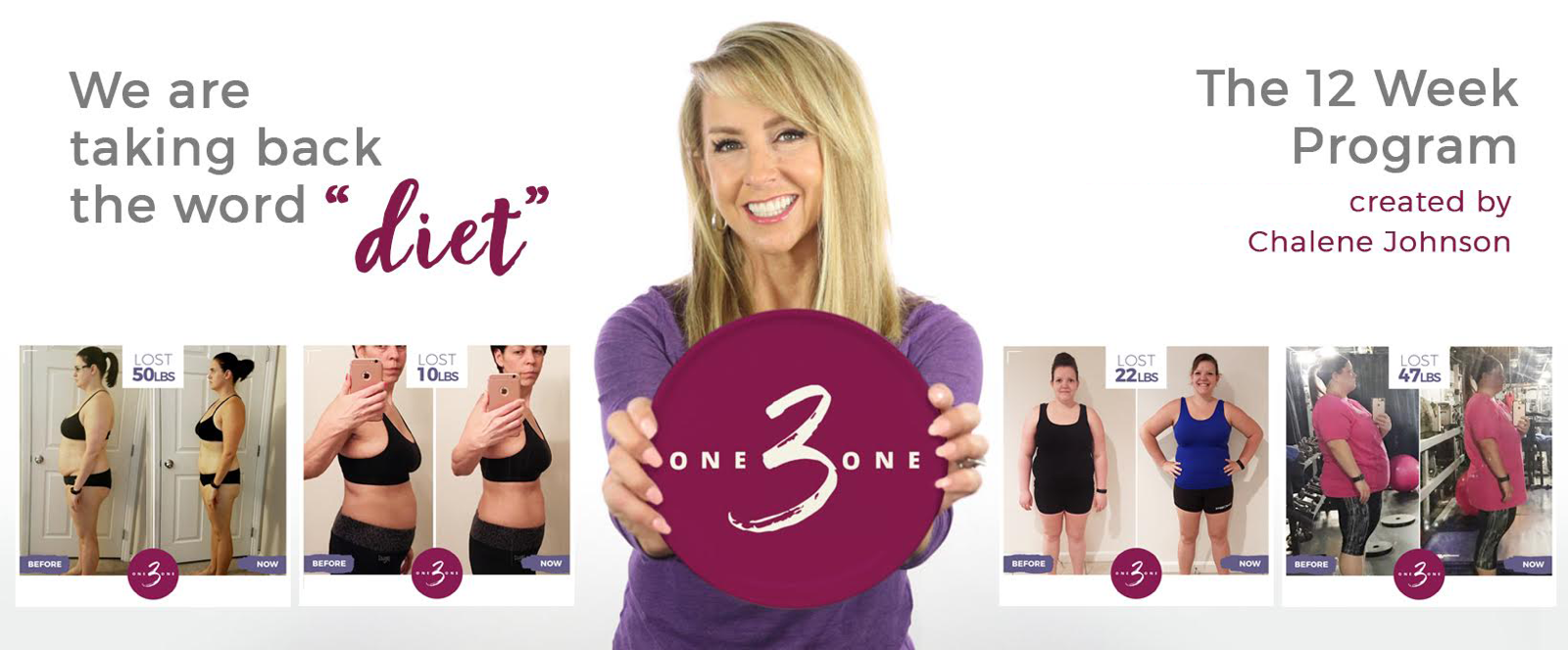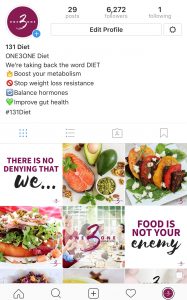 #1: Get on the Waitlist NOW!
Get all the behind the scenes info, tips and more plus priority access to registration when we open this program to the public soon. Go here to sign up: www.131diet.com
#2: Join the ONE3ONE Community on Social Media!
Here's where you can start getting tips, recipes, and a little taste of what's to come NOW. Follow us here:
Facebook: www.facebook.com/131diet
Instagram: www.instagram.com/131diet

Beauty Chat – How to Pull Yourself Together in 10 Minutes or Less
Think you don't have time to get yourself together? Whether you've got little kids running around or a super packed schedule and no time to clean yourself up after a workout…think again! It only takes about 10 minutes to pull yourself together, and I'm sharing how you can "get ready quick" in this video. I spent 20 minutes putting myself together for a busy day of work after a workout, and 10 of those minutes were spent with needle and thread adjusting part of my outfit… so really, this was a 10 minute process total!
Here's the deal… I'm not saying you have to look camera ready every day. I'm talking about spending just a few extra minutes brushing your hair, touching up your makeup if you wear any, and putting together an outfit you feel good in. It's not about looks. It's about how you feel. And when you feel good about the way you look, you SHOW UP in everything you do. It's the first step to personal development. When you show the world you care about how you show up, you take care of yourself, you're more productive, and more confident.
So check it out, and let me know in the comments if you gave this a try!
This is just one of the many ways to instantly boost your confidence. Need a few more? Check out the Courageous Confidence Club!

Relationship Chat – Why Do People Brag? And How to Deal
Ever wonder why people brag? Do you have someone in your life who constantly boasts about their accomplishments, almost as if they're spitting it up all over you as soon as you see them? There's a difference between an introduction and establishing credibility or humble confidence versus flat out bragging. I recently dealt with this at an event I spoke at over the weekend, and it was a good reminder of something I want to share with you. Here's how to handle braggers…

Workout Chat – 3 Quick Core Workout Ideas
I haven't posted a new workout video in a while, but I was inspired to get a little creative and mix things up over the weekend working out in a new location while visiting my son at college. Here are 3 core exercises that will definitely have you feeling it the next day! Do you accept the challenge? Check out the video and try adding these to your next workout!

Health Chat – How Your Food & Lifestyle Choices Affect Your Brain
Alright people, grab a pen and piece of paper with this video, because I'm about to drop some knowledge on you. I had an amazing interview this week with Dr. Amen, my brain specialist, and just had my mind blown once again. In case you didn't know, about 2 years ago, I was experiencing major brain fog, having trouble focusing, spacial awareness problems and just NOT feeling right. I had my brain scanned, and Dr. Amen told me I was headed for Alzheimer's disease. Fast forward to now…my last scan showed a completely HEALTHY brain.
I reversed my symptoms with diet and lifestyle choices (many of which you'll learn about in the ONE3ONE Diet and how they apply to you). Your diet and lifestyle choices affect your brain. And let's face it…all success starts with your brain. If you could improve the plasticity of your brain, help with anxiety and panic attacks if you experience things like that and overall just become healthier, more focused and productive…why wouldn't you? You've got to check this out…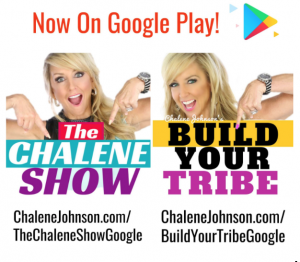 Podcast Chat – Good News! You Can Now Get My Podcasts Even If You're NOT Team iPhone
Exciting news! Both of my Podcasts – The Chalene Show & Build Your Tribe – are now available on Google Play Music! This is all for you non iPhone/iTunes peeps! I got you! You can now access both of my podcasts for free on Google Play! Just click the links below and subscribe!
The Chalene Show: www.chalenejohnson.com/thechaleneshowgoogle
Build Your Tribe: www.chalenejohnson.com/buildyourtribegoogle

Personal Development Chat – Why Working Out is More Important Than Ever When You Have a Busy Schedule
When you have a crazy busy schedule and feel like something has to come off your plate, something has to go…do you eliminate your workouts from your schedule? I've heard from so many people who do this. So I have to share with you why that's a major "no-no." If you want to be focused and productive to knock out a jam-packed day, working out is more important than ever. Our team is working overtime to deliver the ONE3ONE Diet to you this fall, and my schedule is TIGHT. Things had to come off, and I had to re-prioritize to get it all done. But guess what one thing will NOT be coming off? Yep… Here's why (and why you should do this, too).

Life Chat – A Special Message for My New Friends & Snapchat Followers
Are you new here? I have a special message for my new friends and Snapchat followers! I'd like to introduce myself and say "hello" if you somehow stumbled across this blog or my Snapchat account and are wondering who the heck I am and why I'm here talking about what I talk about.
First, this is like a reality TV show – you'll get a little slice of everything! My husband, Bret and I have been married for over 22 years, we have two kids, we have built and sold several businesses, and we teach others how to do it, too…on top of lots of other fun shenanigans that take place along the way.
Here's what you can expect to get from these "Snapshots" and over on Snapchat – I'm @chaleneofficial. Watch this video and do me a favor…Leave me a comment at the bottom of this page letting me know where you're from, and how you found out about this blog or found me on Snapchat.
And if you just so happened to end up here randomly, join the party! Go here and sign up on the homepage to receive more tips and info like this delivered to your inbox each week!
I love you! Thank you for being a part of my online community and family! I want you to know how much I appreciate you.
~ Chalene XO