Welcome to the 1st day of June, Lifers! A month best known for bringing in the summer! Breaks from school and, hopefully, a lighter workload are upon us. It's time to reconnect and relax with family! Feeling your best is key so that you can fully appreciate all the adventures this season has to offer. Which is why it's important to keep your health in check. And a big part of that is, obv, what you're eating! That's why today's headlining chat features one of my go-to healthy foods. Somehow, miraculously, it's high in fat BUT helps you lose weight! You'll be bathing suit ready in no time! Plus, a bonus chat on the #1 source online for free information! Now, buy some sunscreen, lather it on, and let's get to it!
Health Chat – This High Fat Food Helps Weight Loss
While there is no such thing as one size fits all when it comes to diet and health (as we teach over at 131 Method), there are definitely superfoods with scientifically proven track records of crazy amazing nutrients! But that doesn't always mean they are right for you. Maybe it's a lifestyle thing (vegetarian) or gut issue (FODMAPs) or something else. But isn't that the beauty of it all? No rules. With the right tools and knowledge under your belt (again, 131 Method) you can finally do YOU, boo.
You MUST watch this video of my husband, Bret, geeking out over our favorite high fat / high protein / low carb super food! I decided to let him take the ranks on this one because, you know, he's the resident chef at Casa Johnson…
Whether or not you've been following me for years or just joined my #SnapFam a week ago… you've definitely been party to my Butcher Box addiction. I mean, how could I not obsess?
To remind: They deliver the best 100% grass-fed and grass-finished beef, free range organic chicken, and heritage breed pork directly to your door on YOUR schedule for less than $6.00 per meal!
And shipping is always free!
But here's the thing. Thousands of people kept begging for salmon.
Well, guess what?! The day has finally come.
They JUST found an amazing deal on the best salmon on earth, Wild Alaskan Sockeye Salmon – from the pristine waters of Bristol Bay, Alaska.
As CNN recently stated, "Bristol Bay is the most valuable wild salmon fishery in the world."
I'm not going to bore you with all the benefits of salmon and why you NEED to choose wild over farmed. Been there, done that. But, hey, head over to my bff, Google, if you aren't in the know.
When you order your first Butcher Box, they'll give you 5 free salmon filets. That's over 2lbs of wild Salmon! Unheard of quality… for free?! CRAZY.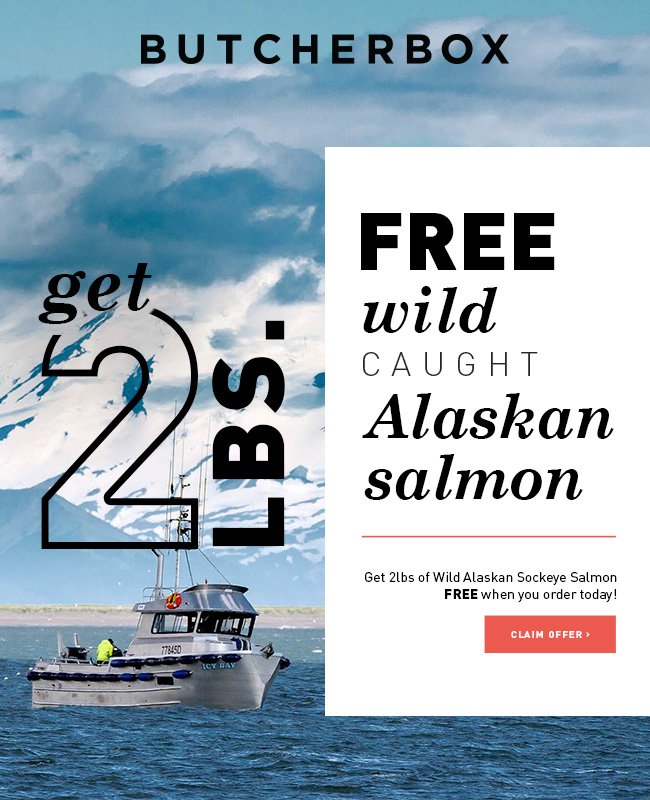 Listen, this ridiculous special is ONLY available to brand new first time customers (you!), as quantities are limited.
See, Bristol Bay can only be fished once a year. Hence, supplies are low.
Don't wait! Order your first box TODAY! Promotion ends in a few short days on Tuesday, June 5th (or, again, until supplies last)!
Social Media Chat – The #1 Source For Free Information
We live in a day and age where communication is constant and immediate. If we can't get ahold of our loved ones, wherever they may be, within seconds… it seems as if the world might collapse! What's your fave mode of social contact?
Email

Social Networking Sites (e.g., Facebook, Instagram, Twitter, Snapchat, etc.)

Texting

Online Chat Forums

Video Calls (Skype, Facetime)
This new era of instantaneous connection has rewired our brains to have shorter and shorter attention spans. We crave nonstop information, but we're so easily distracted. Always moving onto the next. Everything is just a Google / YouTube search away, right?!
Anyone remember checking books out at the library? I digress.
Look, there is ONE platform (i.e., search engine) that, to me, is above all others. Why?
Well, it's a totally free education that rivals anything you might get at university. You choose what you want to learn. And being as it involves your auditory sensibilities, you are less likely to get distracted. TRUTH.
If you have the dedication and passion, there's no reason why you can't become an expert at basically anything your heart desires. It's insane! What, oh what, am I speaking of? Hit that play!
I always say that my podcast lifers and I get each other like nobody's business. Simple as that.
And recent episodes of The Chalene Show and Build Your Tribe have really been striking a chord with thousands of you! Like: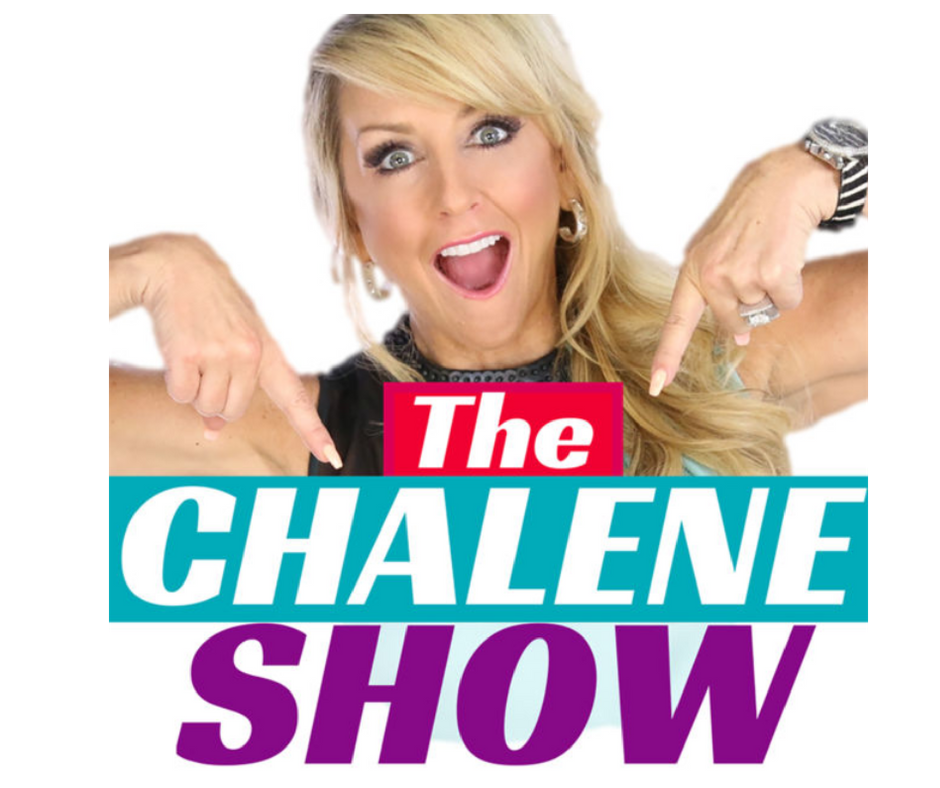 4 simple questions to Find Your Purpose
Healing Naturally: Alternative Healing Options for Injuries & Disease
How to Stop Being Late Or Get Someone Else to Be On Time
How to Repurpose Social Media Stories Content for Winning Facebook Ads & Email Marketing with ROI
Are Your Email and Privacy Policies in Compliance with the GDPR Regulations?
Check ANY of those out (or ALL of them!) and I promise… you'll be better for it.
The amount of gratitude I have for all the support on my podcasts simply can't be put into words.
Thank you. Just, thank you.
Make sure you're subscribed and download the newest episodes because this woman ain't going nowhere!
Love you. Mean it.
XOXO
Chalene