Plus! 1 Thing You Can Do Today To Make Yourself A Priority & Cougars At The Gym (Oh My)!

If you don't mind, I just had to start off this week's Snapshot with my newest podcast episodes! The feedback has already been so good that I don't want you missing any of it!
Fitness Chat — Why Your Gym Game Sucks
There are those who walk into a gym and look like they know what's up. But if you pay close attention to their routine, you soon realize that their killer bodies are the result of good genes and barely any hard work. And then there are those who stare hopelessly around, seemingly intimidated by everything around them. So, by default, they head straight to the elliptical, play some Spotify, and leave 20 minutes later.
We've all been there!
Listen, there is just NO EXCUSE in 2019 to have a lazy gym game and/or feel lost every time you step out of the locker room to get your workout on. I'm telling you, there is legit ONE thing you need to do that will GUARANTEE you're making huge strides at the gym! Hit play and find out what that is! And get ready for some tough love. #SorryNotSorry
As the video attests, organization is THE key to success at the gym and just about everywhere else in life. That's why I created your PUSH Journal! I couldn't even count how many times this goal-setting-system has saved me! It's literally with me wherever I go. And if you follow my Stories on Snapchat or IG, you know I'm speaking cold hard truth.
Look, I want you living your best life! PICK UP your new set of PUSH Journals today and crush your gym, career, love, happiness, spirituality, and overall everything game!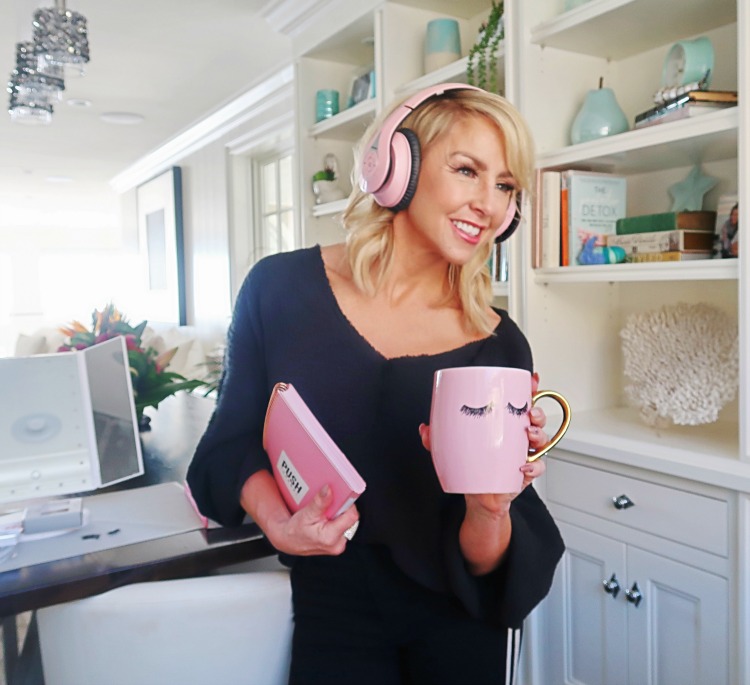 Personal Development Chat — 1 Thing You Can Do Today To Make Yourself A Priority
In this day and age, it seems the message we're constantly hearing is: Hustle! Sleep when you die! Sacrifice! Because of which, I think many of us crowd our plates way past the point of full. We're talking overflowing, girl! There's a ton to get done yesterday with no time to spare for those you love most, much less yourself. Well, this needs to change. When you shift your priorities around and place yourself at the top of the list — like #1, mmmkay? — everything else in your life benefits.
In this next video, I'll give you 1 major tip that, if you follow through, will ensure you're giving yourself the attention you deserve!
Sometimes A Girl Just Needs To Vent — Cougars At The Gym
We started with the gym and now we're ending with the gym. Sounds super productive, right? Like showing up at 5am for an early morning lift session and then showing up again, after your 9 to 5, for some cardio. Well, bad news. I hate to break it to you, but this particular chat isn't exactly productive. Nor is it inspiring. It's entirely self-serving. Forgive me, but I HAD to get this rant off my chest.
Hopefully, you got a little chuckle from that story. And, you know, laughter is good for your health — boosting your immune system and decreasing stress hormones. So maybe, just maybe, that last chat wasn't entirely self-serving. Okay, I feel better now.
Let me know in the comments below your thoughts on this week's Snapshot! It always makes my day to hear from you!
LOVE,
Chalene