When our every day routine is disrupted – for instance when we go on a vacation or travel for work – healthy habits are often abandoned for a few days.  You might not have the option to pack a healthy lunch. Instead, you grab a quick grab-and-go meal in the airport.  On top of this, not all hotels have gyms, or very nice ones.  But just because you're breaking your routine doesn't mean you need to break your healthy habits on the road.  You just have to be resourceful! Check out our traveling healthy tips!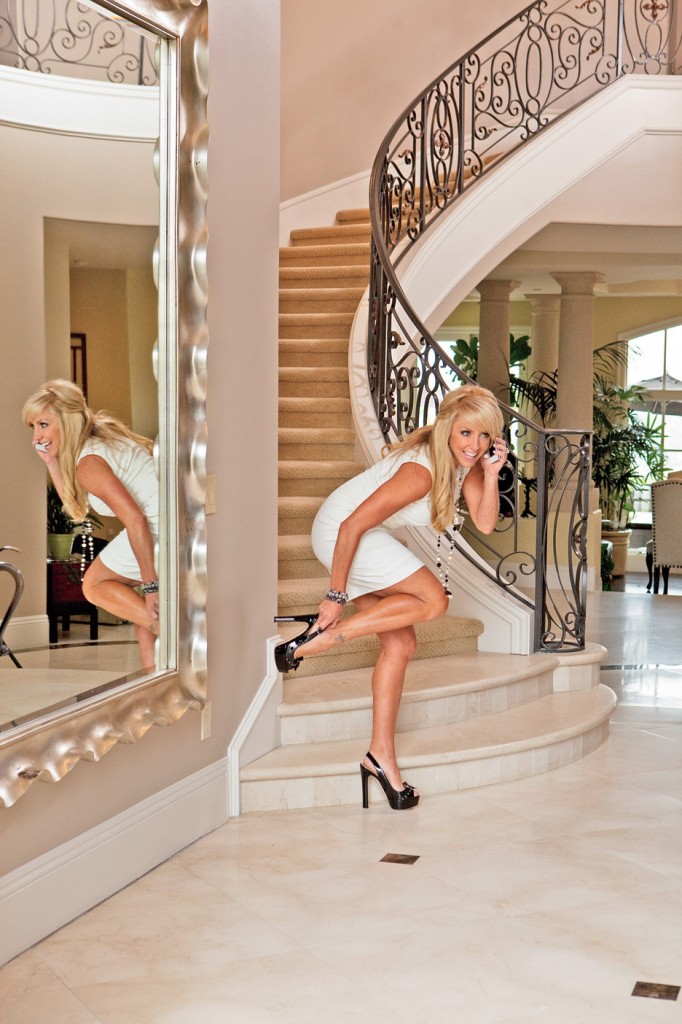 Here are some tricks for taking your fit lifestyle on the road and traveling healthy:
1.) Pack a Gym in your Suitcase
Did you ever think you could fit a mini gym in your suitcase?  Well, you can!  Home workout DVDs, tubing, and your iPod are your best bet when you have to travel.   All of these things are easy to transport and require a small amount of space for packing and for working out.
Play your DVDs on your laptop, and you're good to go!  While this isn't meant to be a shameless plug for my own workouts, Beachbody has some great choices (cough, cough – Turbo Fire – cough – ChaLEAN Extreme)! : )
Tubing is super affordable, and while it might look harmless, it can create the same resistance as heavy free weights.
Music is a universal motivator.  It boosts your spirit and gives you the energy to workout when you think you're "too tired."  Bring your iPod to motivate you to workout to a DVD in your hotel room or use it when you go for a run/walk.
2.) Arm yourself with Emergency Food
Always have emergency food on hand to save you from hitting up the drive through or splurging on greasy airport food.  Some great options include: meal replacement shakes with protein, olives, organic turkey jerky, protein bars, raw almonds, and freeze-dried fruit. We LOVE these options.
Each of these is easy to transport, they're pretty much non-perishable, and they can save you from making bad decisions when you're starving and don't have many healthy options available.
3.) Be a Picky Restaurant Eater
For most people, traveling also means eating out at restaurants.  Believe it or not, you can find healthy options at just about any restaurant if you're picky when you order.  Some things to consider:
Steer clear of fried foods and foods that are covered in sauces or butter
Ask that food be prepared with a spray instead of butter
Get sauces and dressings on the side
Plan your order in advance.  You may find that you can order a meal and swap out a side for a healthier option. Figure out what you want to order and how you want to order it in advance, so you don't feel pressured and rushed to quickly make a choice when the waiter/waitress comes to the table.
Be polite!  You'll be surprised at how accommodating restaurants will be when you make a special healthy request if you ask nicely.