Click here to listen to this podcast
In this episode, I share some of my best tips for using Facebook to grow your business.
In 2012, I picked up my toys and stormed off the Facebook playground, and off to Instagram I went. I was frustrated that I was no longer getting any engagement from my fans on Facebook, and my following wasn't growing or helping to grow my business either.
So I proclaimed Facebook as dead and shifted my focus to Instagram. I did not want to figure out ads or have to pay for engagement. But after learning from experts in the industry, I soon realized that Facebook was NOT dead, and I needed to give it another look. Within just a few months or experimenting with new practices and ridiculously cheap ads, my engagement and growth has skyrocketed! Let me share with you what I've learned!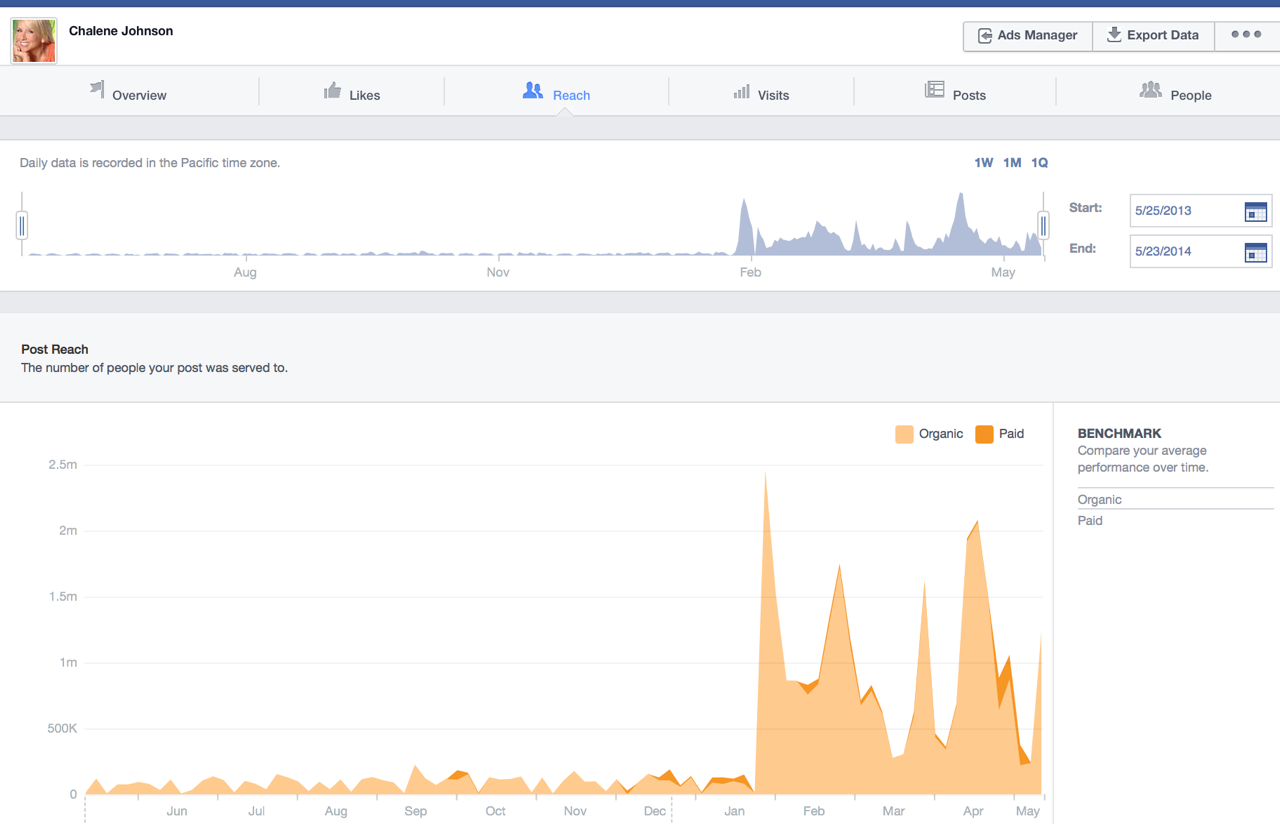 Details on Tips from Podcast:
Insights – click "Insights" at the top of your Facebook Like Page to see tehse
Create a list of topics from your 5 most popular posts (with the most engagement/rach) over the last 6 months and expand on these
Organic Reach = the number of people who see your post in their newsfeed; this does not track whether or not they've read it; this means they saw it in their newsfeed, and you did not pay for it
Engagement = the number of ikes, shares, comments, and comments on other people's comments under your posts
You are 65% more likely to get engagement when you ask fans to like/share your posts
Post something people have a strong opinion about, spark a debate (see examples in links below)
Before you post, ask yourself: "Does this help my brand? Is this consistent with my message and who I really am?"
Links from this episode:
Social Media Experts to Learn from
Check out Natalie Jill on Instagram: www.instagram.com/nataliejillfit
Example of Sparking Debate: www.quirkymomma.com, www.facebook.com/QuirkyMomma
Example of Sparking Debate:www.facebook.com/thefoodbabe
Learn everything you need to know about Facebook and growing your business online: www.marketingimpactacademy.com