I have this little "technique" I've discovered on Facebook that pretty much blasts your engagement into the stratosphere! First, Bret and I tested it with our coaching clients, specifically those who were pretty unhappy with their Facebook engagement, or not using their like page at all. It worked.
Then I covered it in specific detail at Marketing Impact Academy live. It worked.  I call it "Priming your Page for Video" and it works like a charm (and you don't have to use your videos to get more page likes and serious engagement!)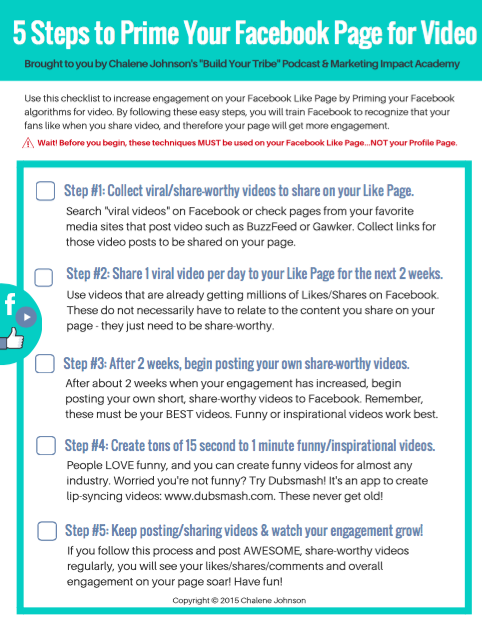 Click here to get my checklist and the 5-step process that's so easy it'll blow your mind.
This technique has been crushing not only for me but for the people we personally mentor, too and ANYONE can do it…I highly recommend you try it if you don't love making videos and or you just don't have much traction on your like page.
You know Facebook is constantly changing their algorithms  – so give it a shot before its obsolete and let me know how it goes! I can't wait for you to try it!