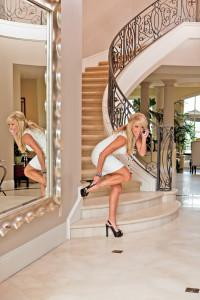 When it comes to improving your level of productivity in your business or at your job, time management is a popular topic.  Everyone wants to get more done in less time and improve their time management skills.  But did you know there's really no such thing as time management?  We all have 24 hours in a day.  You can't really manage time.  But you can manage your focus!  Today, I'm going to share with you some tips on managing your focus that will make you a productivity powerhouse!
Managing your focus is simpler than you would think.  You manage your focus the same way you would manage anything else: by setting policies, boundaries, reminders and safe guards… and of course, by putting pen to paper!  It's not difficult, but most people just won't do it.  Not you!  Grab your pen, paper, and smart phone, and let's find your focus now!
Finding Your Focus
By taking an inventory of the activities you are doing day-to-day, it becomes clearer where your time is spent and where you need to focus more. What are the activities that only you can do that create the most impact? What can you delegate?  Do a brainstorm and write down the answers these 5 questions to sort it out.
1) What activities do you do on a daily/weekly basis?
Brainstorm a list of absolutely everything you do from day-to-day.  From organizing the house, taking care of your family and pets, and paying bills to managing your email inbox and social media sites, scheduling appointments, and doing the work that's at the core of your business.  Write down every little task and to-do.  I think you'll be surprised to find that you do a lot more than you thought!
2) What are the activities only you can do? 
Just about anything can be delegated or outsourced, but what are the things that you must do?  For instance, this might include things like personal interactions and connections, relationship building with customers, clients or affiliates, or something else related to your business or job that nobody else can do.  Identify these things.
3) What activities create the greatest impact for you?
These are the activities that when you focus your time here, you notice a significant impact.  You can clearly see progress in your business or forward motion toward your goals when you complete these tasks.
4) What can you eliminate or delegate?
What activities on your list can someone else do for you?  Whether it's getting your family to help with household chores, paying someone to do the laundry, or hiring a virtual assistant a few hours a week, what things can you take off your plate?  It doesn't have to be all at once – you can do it in small steps!
5) How can you better manage your focus?
Where are you spending too much unnecessary time, or what distractions could you eliminate that keep you from getting to the most important and impactful stuff?  Also, think about safe guards you can put in place to make sure you stay focused and on task.
Managing Your Focus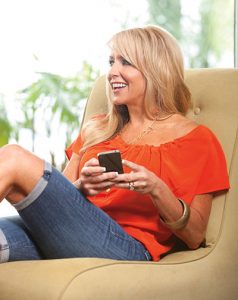 Now that you know where you need to focus, you need to put some things in place to ensure you follow through.  You can do this with policies, reminders and safe guards.
What policies to you need to set to make sure you are focused on the activities that create the greatest impact for you?  For instance, "I will not take phone calls when I am doing…" or "I will only check my inbox x times per day at x hour(s) of the day."  Policies like this will help you carve out time to focus on your high priority, high productivity tasks.
Another great way to stay focused is by setting reminders on your smart phone.  Your phone is always with you. Rather than using it as a distraction, use it to keep you on task.  Consider creating reminders similar to the following:
Set alarms that keep you focused such as a daily reminder to make your to-do list or weekly reminders to write out your list of 10 goals for the year.
Schedule messages on your phone that ask questions like, "What am I wasting time on?" or "What should I be doing right now?"
Set productivity alarms that keep you on task. For instance, if you block out a specific time in your day to work on your high priority tasks, set an alarm to remind you of what you should be focused on at that time.
What other polices or reminders can you set?  By writing these things down and taking action steps to ensure you follow through, you will see your level of productivity skyrocket!  This is called working SMART!  If you want to get more done and reach your goals quicker than ever, this is how to do it!