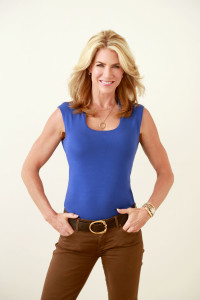 On the Chalene Show I had the opportunity to talk to JJ Virgin.  She is considered a leading expert when it comes to sugar and how it impacts the body. According to JJ Virgin, sugar is our greatest enemy! It's the number one thing in people's diets that they are unaware of how consumed they are by their cravings. Many suffer from what JJ Virgin calls, high sugar impact; a feeling of bloating and fatigue in response to sugar consumption. We lose sight of the fact that what we eat is directly tied to how we feel. One of the fastest ways to change how you feel, is to change what you're putting in your body.
JJ Virgin is one of the nation's foremost fitness and nutrition experts, an accomplished public speaker and media personality. Her 25 years in the health and fitness industry, the past 10 in holistic nutrition and functional medicine, have earned JJ recognition as the go-to weight loss expert who can unlock the door to lifelong weight management through her sensible, no-fail approach to nutrition and fitness.
JJ is author of NY Times bestseller The Virgin Diet: Drop 7 Foods, Lose 7 Pounds, Just 7 Days. The Virgin Diet has also been a bestseller in The Wall Street Journal, USA Today, the Chicago Tribune, and numerous other media outlets. JJ is also the author of Six Weeks to Sleeveless and Sexy, published by Simon & Schuster Gallery, and co-starred on the TLC reality series, "Freaky Eaters".
Important topics JJ Virgin and I discussed: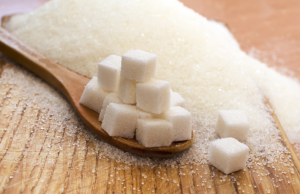 – Fruit is not free food – fruit and veggies shouldn't be in the same category
– If you're going to consume fruit, do not consume it dried or juiced.
– The glycemic index and how it's not the best approach for monitoring blood sugar. It's not the gold standard. It doesn't take into account fructose.
– Sugar is the number one drug world wide, its incredibly addictive.
– If you consume sugar in small portions throughout the day, your body has become accustomed to that intake; you therefore become a sugar burner and need to eat every couple of hours to keep your energy up. What's detrimental is that at this phase, your body cannot access stored fat for fuel.
– JJ Virgin recommends transitioning out of the sugar addiction. Don't just cut sugar out of your diet cold turkey. If you do, you'll crash.
– Where do I start? JJ Virgin recommends starting the day with a shake. One of the biggest places we blow it, is with breakfast. Start your day off with a balanced protein shake.
– What should your protein shake contain? Protein – a clean lean protein source, no artificial sugars, nothing over 5 grams of sugar per serving. Try a defatted beef protein or a pea protein. Fiber – from avocado, chia seeds, ground flax seed, etc.
– Kids consume 32 teaspoons of sugar a day.
– You shouldn't be consuming sugar; your body should be making it.
– Don't be fat phobic. Fat does not make you fat.
– Average results from the sugar impact diet: 10 pounds lost over the course of a week and lost their sweet tooth.
WANT MORE?  To listen to the full episode CLICK HERE.
Connect with JJ Virgin:
JJ Virgin's FREE 2 week cookbook from her Sugar Impact Diet: https://ey148.isrefer.com/go/sid/TeamJohnson/
JJ Virgin's Website: http://jjvirgin.com
JJ Virgin's Sugar Impact Diet: www.sugarimpact.com
Connect with Chalene:
Chalene's Courageous Confidence Club: www.courageousconfidenceclub.com
This program gives you the tools you need to build confidence in every area of your life. You are supported by a group of people who are going through the program with you and are a sounding board for decisions and opportunities. This program will get you unstuck from your current situation and will teach you the steps needed to get your life in the direction you want!
Chalene's Social Media:
Chalene on Facebook: www.facebook.com/chalene
Chalene on Instagram: www.instagram.com/chalenejohnson
Chalene on Pinterest: www.pinterest.com/chalenejohnson
Chalene on Twitter: www.twitter.com/chalenejohnson