One of the best parts of setting and achieving goals is celebrating your achievements and rewarding yourself for your hard work.  After all, what's the point of working so hard on achieving goals if you're not going to reward yourself and take a little time to enjoy your success? It's time to celebrate your triumphs! Trust me- this plays a role in tackling future goals.
Stay Positive
When we achieve a goal and go right on to the next, not only does it make the process seem un-fulfilling, but it also takes the fun out of life.
It's easy to get caught up in thinking that things weren't perfect, or maybe our goal wasn't achieved under ideal circumstances.
For instance, after I finished filming the videos for my Turbo Jam workout, at first, I was upset.  I worried that certain parts should have been done a different way, or that I should go back and re-do particular sections.  While everyone else was celebrating because we finally wrapped and did a great job, I was worrying.
Then, a close friend of mine, Jay Blahnik, said this to me: "You have got to celebrate your triumphs.  You have to stop and take a deep breath.  You have to know that you gave your best and that perfect doesn't exist. You'll take joy in this."
Since then, that's exactly what I do – I celebrate my triumphs, big or small!  I know that I gave it my all, did my very best, and accomplished my goal, and I celebrate and reward myself for it!
Taking Time to Celebrate
As you may know, by PUSH Goal for 2012 was to be a New York Times Best Seller.  Thanks so all of you and your support, I was able to achieve this goal!  This time, you better believe I celebrated this achievement!
I did so by spending about four weeks snowboarding in Park City, Utah with my family and some close friends.  (Also one of my personal goals for the year.) What a great way to end a year of hard work and roll in 2012!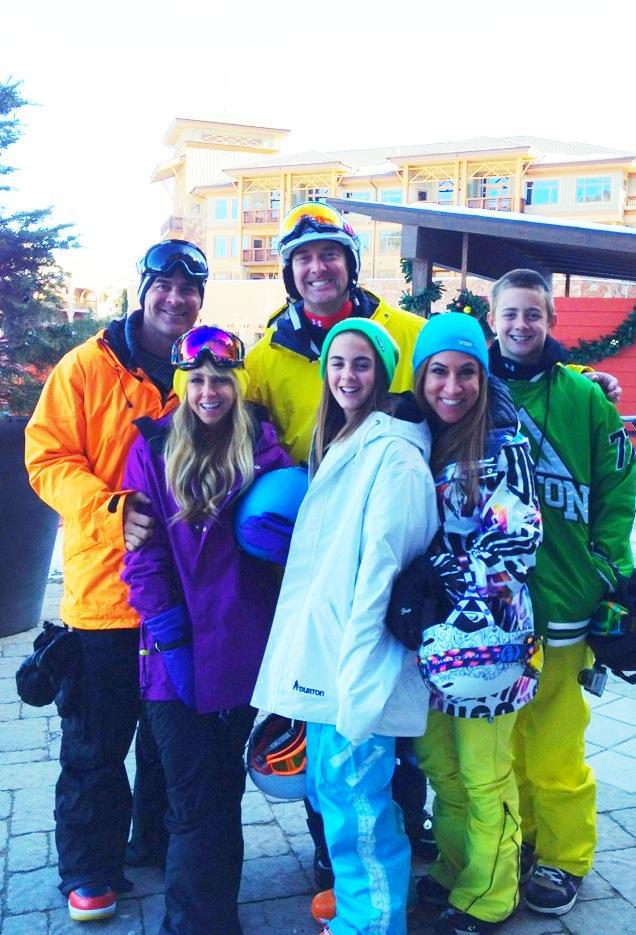 Celebrate your triumphs, whether they're small or huge.   Take a moment to know you gave it your all and that's all that you can ask for.   By celebrating your triumphs, you will feel the confidence you need to take on more.