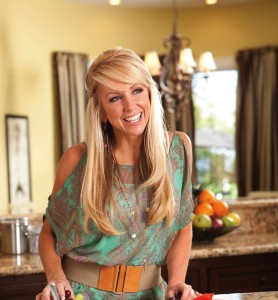 This throw-and-go recipe is a staple for me!  A great tip is to make a large amount on Sunday and portion it out for the week!  That way you have a healthy snack that you can grab on the go all week long.  This salad is not only easy, but super healthy!  Cucumbers are a good source of vitamin B. They hydrate the body since they're 95% water, and they contain properties that help fight against cardiovascular disease and cancer!  Tomatoes are a rich source in vitamin A, C, Folic Acid, and Beta-Carotene.  Beta-Carotene helps protect the skin against sun damage.  They also contain contain a wide array of beneficial nutrients and antioxidants.  So get in the kitchen and get choppin'!
Cucumber Tomato Basil Salad
Ingredients:
1 medium cucumber
1 cup grape or cherry tomatoes
2 ounces low-fat part-skim milk mozzarella cheese, diced
1/4 cup chopped fresh basil
1/2 teaspoon of extra virgin olive oil
Balsamic vinegar, to taste
Ground black pepper to taste
Directions:
Peel and chop the cucumber.  Place in a bowl and add the tomatoes, cheese and basil.  Lightly drizzle with olive oil, vinegar, and pepper.  Toss and enjoy!
Makes 1 serving.
Per serving: 204 calories, 19 g protein, 17 g carbohydrates, 8 g total fat, 6 g dietary fiber, 408 mg sodium.
Don't forget to let me know how much you enjoyed this recipe by leaving a comment!  Also, don't be shy! Click the Pin it button and share the love!  Want more great FREE recipes from me?  Check out the 131 Method blog.
~ Chalene