Everyone will face some negativity throughout his or her life. You know what I mean, people who just don't seem supportive or are almost against whatever it is you're so excited about. In order to handle these negative comments we have to understand why they're negative and what their real message is. Most negativity is not about you at all; it's about the other person. Understanding that person will allow you to show them empathy and will hopefully show them your true feelings as well.
Why they're negative
First off you have to understand that people are negative because they love you. It may be tough to grasp but it's true. If someone in your life is being negative towards you, even if it's someone in your immediate family, they're being negative because they love you and love how their relationship with you stands at that moment. People are negative or unsupportive because they're fearful of change. I know you're the one making the changes, but your relationship with that person may be altered due to your life change, and that scares them. Any change is a threat to the comfortable and familiar, so of course someone is upset that you're giving up Friday drinks for the gym. They don't want their relationship with you to change.
Two types of people
When it comes to the types of people that are showing you negativity, they're probably people that you hold closest. Maybe it's your mother, or a best friend, or even your spouse. And they probably fall into one of two categories, they're overprotective people, or they're protective people.
Overprotective people are those that love you so much that they can't stand it when you fail, feel pain, or are unhappy. These loved ones don't want to see you struggle and because of that they act unsupportive because while they want you to be your best self, they also don't want you to have to feel anything negative. We know this isn't realistic, that there's struggle before growth, but they love you and that can get in the way.
Protective people are those that you consider to be rational and reasonable. These are people who have been there for you, and maybe even gone through the same changes you're looking to undergo. These people are questioning your motives because they want you to examine every angle before you attempt the change. Excited people don't always see the negative sides to the thing they're excited about. Instead of being defensive with this person try to hear what they're saying and weigh the pros and cons.
Need empathy
No matter how your friend or relative is acting towards you it's important to show them empathy. Letting them know that you care about them, love them, and think they're important will help reassure them that the things you're excited about won't take you away from them, and will only strengthen your relationship with that individual. Make them feel amazing so they'll want to change with you.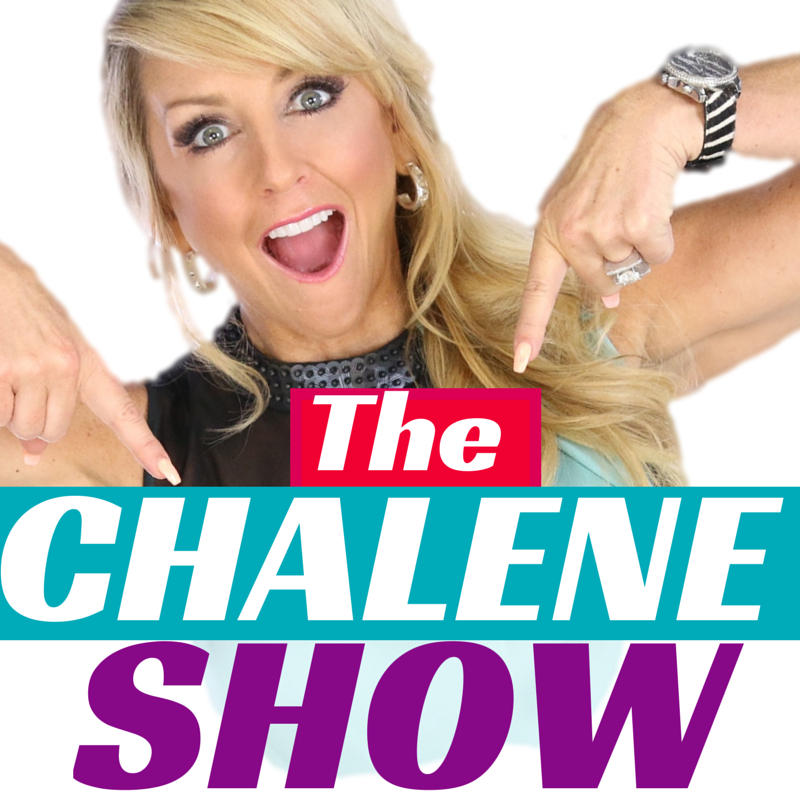 Want more great tips and resources on improving balance, energy, organization, health fitness, relationships, focus, faith and happiness? Each episode of my podcast, The Chalene Show is designed to give you strategies and simple steps you can implement today to become a better, more balanced, happier version of yourself. LISTEN NOW!
Hey! and did you know Build Your Tribe has been resurrected? We had so many request to revive this show, so we brought it back. Listen Now >> https://itunes.apple.com/us/podcast/build-your-tribe
Already a devoted listener to The Chalene Show? Leave a voice message about what topics you'd like to hear on the show or your feedback on a particular episode >> LEAVE A MESSAGE. Chalene would also love for you to leave a review on iTunes! It's kind of like her tip jar >> LEAVE A REVIEW.

Wow! you're still reading this! Then let me take a moment to say you're amazing 🙂 Connect with me below!
Connect with Chalene:
Chalene on Facebook: www.facebook.com/chalene
Chalene on Periscope: follow @chalenejohnson >> You can catch my Periscope replays at www.katch.me/chalenejohnson
Chalene on Instagram: www.instagram.com/chalenejohnson
Chalene on Pinterest: www.pinterest.com/chalenejohnson
Chalene on Twitter: www.twitter.com/chalenejohnson
Chalene on Youtube: www.youtube.com/chalenejohnson
Some of my Instagram Accounts:
www.instagram.com/instagramimpact
www.instagram.com/homeworkouts_4u