Instagram Stories versus new Snapchat features. So what's the latest and the greatest in the biggest updates? You're probably wondering, like many people are, "Is Stories going to take over Snapchat? What's going to happen to Snapchat? Which one should I be on? How's this going to affect Instagram? How will this affect Snapchat and how should I use it?"  It'll be interesting to see how the new Instagram Update of adding stories, will effect how users are using the platform.
Instagram Stories va Snapchat
You maybe wondering if IG stories means the death of Snapchat? Which one should you be and how will this affect Instagram?
While many speculate the launch of IG stories on 08/02/2016 has resulted in a decline in users on SnapChat, most agree the two platforms are still very different. In this article I'll help you get it right for your brand!
LESS IS MORE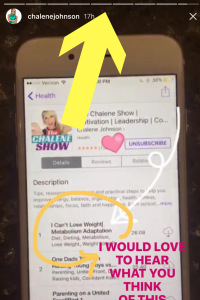 First, unlike SnapChat, followers can see exactly how many snaps or "stories" (i.e pictures, videos) you've added to your story. Each dash on your story line represents a post. 
Keep mind people are short on time and we won't start what we know we can't finish. If by glancing at your story followers can see dozens of dashes, they'll likely watch one or two and skip the rest.

Our research supports the idea that IG users prefer between 4 and 10 installments. Anymore than that and you're likely to be put on MUTE! 
REMEMBER WHY THEY FOLLOWED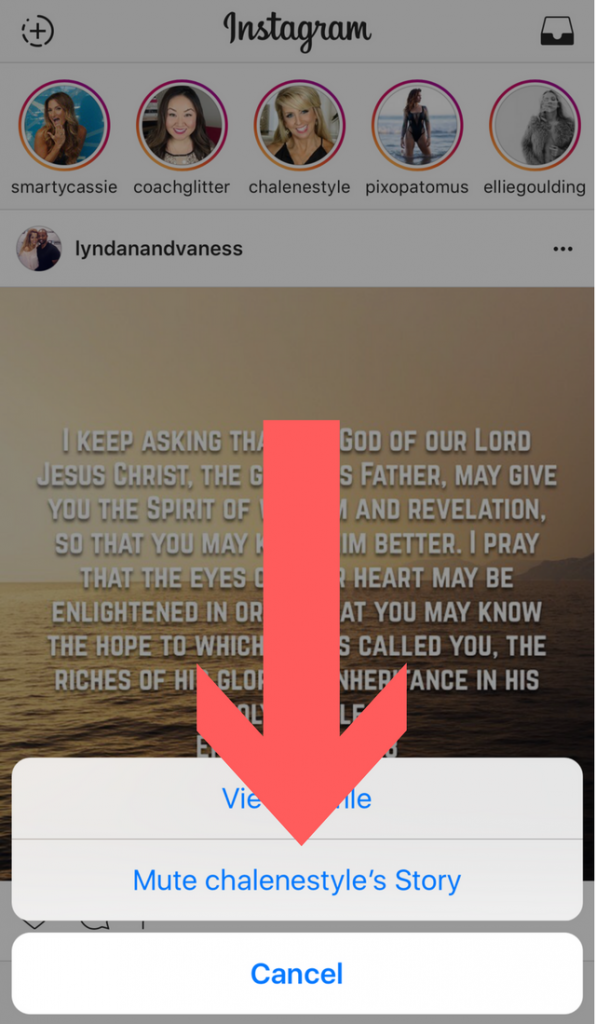 When using Instagram Stories, remember what it is that most people expect from you in terms of content. While anything goes on Snapchat, and people expect and want all of you, that is not the case on IG.
The number one mistake that people make on IG Stories is using it like Snapchat.
Instead, be consistent with the theme, content and brand of your IG page. While this may change in the future, at the moment, posting every inch of your day on IG stories will likely get you muted or worse yet, unfollowed.
Know the two types of users on Instagram.
Next, many have reported using IG differently since the release of stories. Two camps have emerged – Those who only look at stories and those who only look at their feed.
With that in mind, if you're doing an Instagram story and want people to look at something on your page, you need to direct them there and visa versa.
You've only got 10 seconds.
If you have longer content posted on your blog, website, YouTube or podcast, rather than try to summarize that message in a series of 10 second videos, use IG stories to direct followers to where they might find more in depth content.
In a recent IG story I referenced my latest podcast episode on hitting a weight loss plateau. The next day The Chalene Show climbed into the top 50 overall on iTunes! That's a huge jump!
Value Matters on IG Stories
Again, Snapchat and IG are very different. Unlike The randomness which is expected on Snapchat, is not what Instagram users want at this point. IG Stories must provide value! Give people a reason to watch!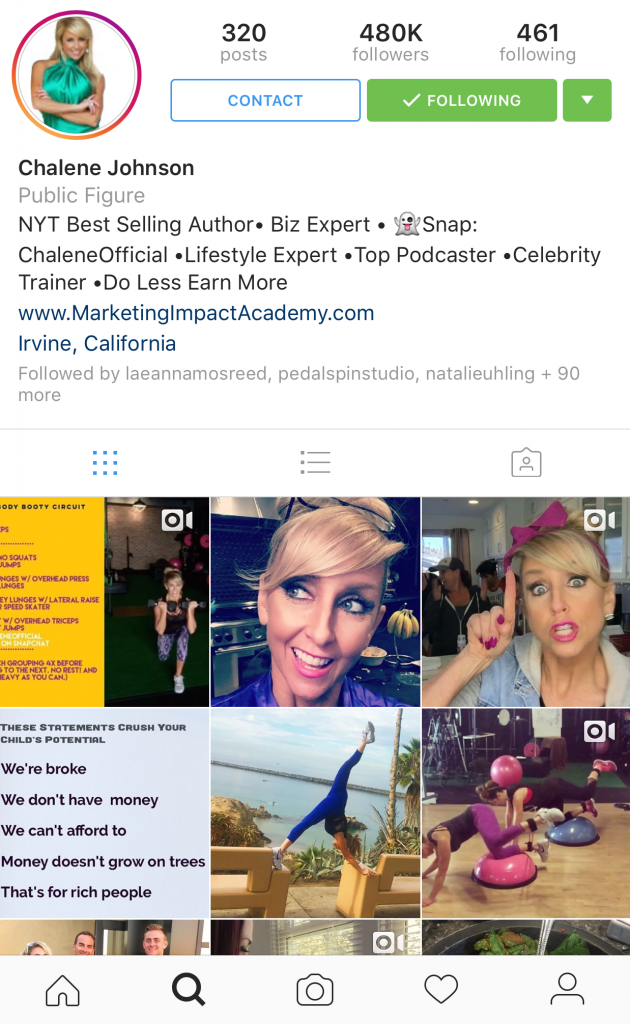 Here are some of my top picks of those using IG Stories to enhance their brand and deliver a personal yet valuable experience for their followers!
Instagram Accounts to check out! 
http://www.instagram.com/chalenejohnson
http://www.instagram.com/icyproductions
http://www.instagram.com/seancannell
http://www.instagram.com/nutritionstripped
Leave me a comment below and tell me what you like, dislike or love about IG Stories!
Will you stay on Snapchat? (I'm ChaleneOfficial on snap btw)

Who do you love following on IG stories?

Do you watch IG stories?

What are your thoughts about how you will use IG in the future?