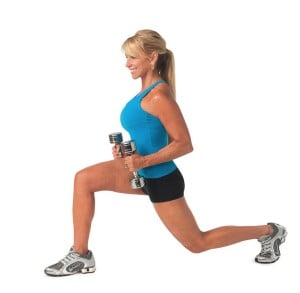 Get excited! Strength is where it's at!  This is where the kind of training you do can make all the difference in the world.  Muscle is your foundation of youth!  It's your secret weapon in the war against fat!  It's your best friend who will make sure you burn more calories.  Learn to love and appreciate muscle.  Muscle is beautiful and the most important component in building a bangin' body!
MUSCLE FACT AND FICTION
A common misconception or fear that many people have, especially women, is that if they lift heavy weights, they will bulk up.  Argggh!!! FALSE!  I've got scientifically accurate news for you: Unless you're taking steroids, muscle will not bulk you up.  Fat bulks you up!
So I'm sure you've figured out by now, that men and women are different.  We have different hormones and biology.  Aside from the obvious differences, in relation to women and weight training, the most important difference in body composition for women is the lower level of testosterone.  This one differences inhibits the female body from producing muscle mass like our male counterparts.  Simply stated, men build muscle size much easier than women and in addition, their higher muscle mass sets them up for a lower body fat composition.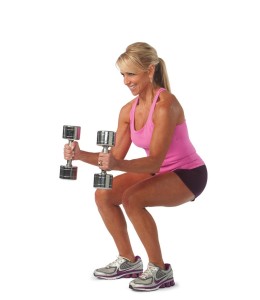 STRENGTH TRAINING AND FAT
Strength training is incredibly important for women because it is a key element in fat loss.  Statistically speaking, women who lift weights to build strength (as opposed to endurance) will see a reduction in all measurements.  Despite the gains in the strength, the female body burns fat as it builds muscle.
My recommendation is to incorporate three days of strength training into your weekly workout routine.  Each session only needs to be about 30 minutes if you are doing it right! And feel free to use cardio the others.
Don't forget to leave me a comment or question below! It's how I serve you better.  And don't be shy! Click the Pin it button below and share this post with those who would benefit from it.

~ Chalene