Almost everyone wants to be their best. Maximizing your gifts and giving back to the world leads to fulfillment. It doesn't take much! Check out these tips to be your best.
Tip #1:
Start with a nice long list of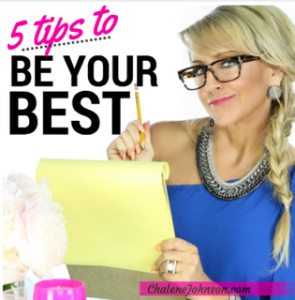 things you like about yourself. I'm serious!  To be better, you have to start with gratitude for all the greatness that is already inside of you.  Start with all the wonderful things that DO NOT need improvement.  This might sound bragalicious…but it will honestly help you feel better about yourself; and feeling better about who you are will automatically help you to BE BETTER!
Tip #2:
Make a list of three character traits you want to work on in the next 30 days.  For example: being on time, doing a better job of recognizing co-workers and their efforts, being more romantic with your partner, etc.
Tip #3:
Invest in personal or business development.  Studies show that the average person receives a $7 return on every dollar spent on personal development.  Keep in mind that the statistics takes into consideration all the people who invest in personal development and then do nothing with it.  By taking good notes and applying what you learn, I'm certain, you can double, triple or even quadruple your return on investment.
Tip #4:
Focus on being a student.  Be a better student of the people you meet and the people around you.  Learn to love learning.  Be curious.  Read.  Study and apply.  Studies show that one of the easiest ways to boost self-esteem is by learning something new.  Knowledge makes us stronger.  Wisdom makes us kinder!
Tip #5:
Give genuine praise and compliments to those who deserve it and especially to those you think already know how you feel about them. Nothing feels better then making another person's day.  Get in the habit of starting each day by sending 5 people a text of sincere appreciation.
What do you think? Comment below on these tips to be your best!
~ Chalene