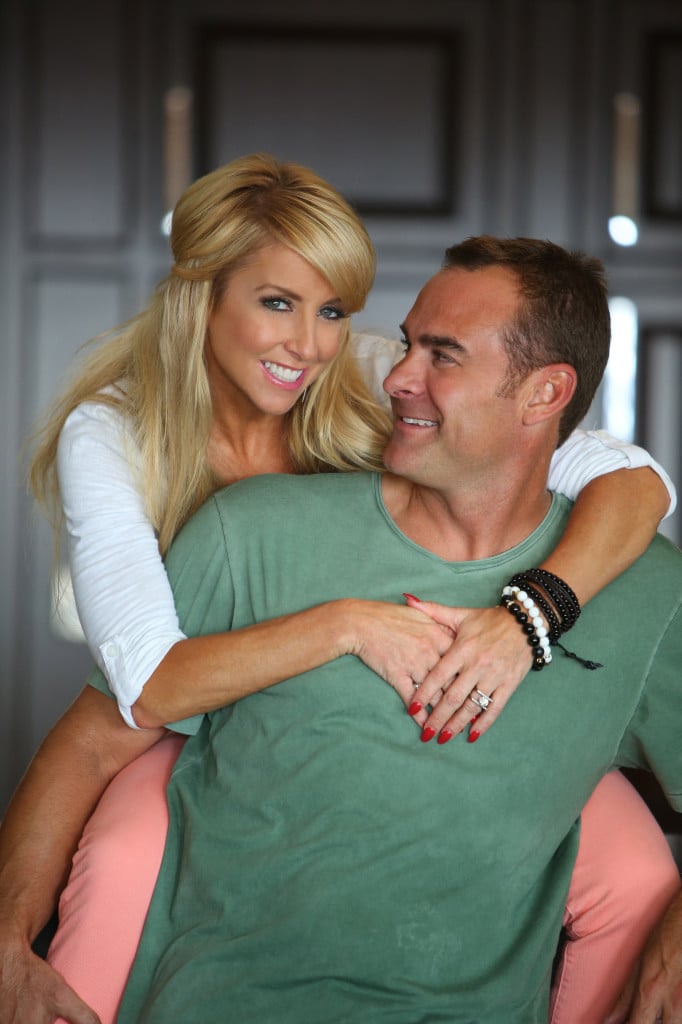 Do you want to become a better partner with your partner?
After 18 years of marriage, and being in a relationship for 22 of them, I still have to ask Bret how long we've been together. In fact, the only reason I know those numbers right now is because I recently asked him, and I wrote it down this time! Numbers aren't one of my strengths, and I've come to rely on Bret for these types of things. Being in business together for over 15 years now, we've learned that the secret to success is honoring and focusing on one another's strengths.
Working with couples is something that is near and dear to our hearts. Because success is fantastic…but not at the expense of your relationship and the people that matter most to you. Couples that stay together don't do it by accident. They work for it. And so is building a business together. So today, I want to share with you some tips about being in business with your partner that I know will impact you whether you're in business together or not. These are our 3 tips for a successful partnership that we figured out the hard way. The 3 things that brought us even closer and t become a better partner.
#1: Recruit the interest of your partner.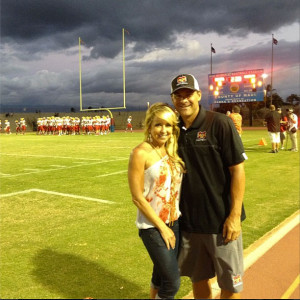 Bret loves coaching high school football because it gives him a chance to mentor young kids. I love teaching fitness classes at the gym because I love connecting with the people and feeling their positive energy. Do either of those things make us money? No. But they make our lives RICH, so together we make sure we honor each other's passions. I might not get excited about the plays he's running on the field, but I do take an interest in the kids he coaches. On the other hand, while Bret might not get excited about my choreography or music, he shares my interest in the fitness aspect of things and also ran the logistics of the fitness business we previously owned together. And we do the same in our business today!
But we didn't always work together, and we weren't always so heavily involved in one another's personal interests or hobbies. I had to recruit him! When we began working together in our business, I had to tell him how much I needed him and his strengths.
When Bret was graduating high school, he was the #1 recruited quarter back in the country. To this day, we have books full of recruiting letters from college football coaches that his mom saved – each one telling him how much their team needed his skills. I remember reading through those letters and finding one that really stuck out to me. It said, "Bret, we need you in the worst way." Can you say that to your partner? If you want your partner on your team, that's what they need to hear! What are his or her strengths and why do you need them? How can you take a bigger interest in your partner's interests? And how can you include them in what you do? How can you recruit your partner?
#2: Focus on your partner's strengths.
The strengths of your partner will not change. This means that their weaknesses will not change either. I'm not going to lie and say that we don't frustrate each other sometimes, because we do. But we've also learned to take a deep breath and focus on each other's strengths.
Bret honors my strengths and interest in personal development and social media, and I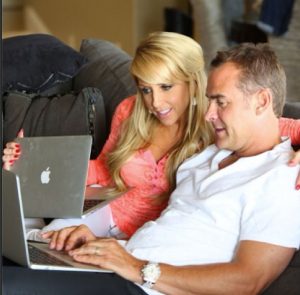 honor his strengths in the logistics of our business. While I might be the one in the videos, he's the one making sure it's possible for me by doing all of the planning, handling the finances, and doing the negotiating. He is a critical piece of our business, and there is no Team Johnson without him. His weaknesses are my strengths and visa versa. Rather than focusing on our weaknesses, we honor one another's strengths and let each person thrive in their role.
Stop getting so frustrated with your partner's weaknesses…because he or she is so strong in other areas! That's what I want you to focus on! Instead of being resentful and thinking, "Why am I always the one who…" (fill in the blank), realize whatever it is that you do, that's your role because you're good at it and it comes naturally to you. No partnership is ever 50/50 all the time. You're needed, and you're there to pick up the slack where they are weak. And where you are weak, that's where your partner picks up the slack. You have roles. Start honoring your partner's strengths and put them into your recruiting letters.
#3: Know what triggers a negative reaction in your partner.
When you know what upsets your partner and why, then you'll take things less personal. Bret and I know each other's triggers, and it enables us to understand one another and work together so much better. What is your partner's most negative overriding belief about himself or herself? It might take a deep conversation, but understanding their childhood and past will help you understand their triggers in your business and everyday life.
For instance, I know that Bret's overriding negative belief is that his opinion doesn't matter. Growing up with a successful and domineering football coach as a father, Bret learned to respond to any message with a "Yes, sir," and move on. As an athlete, there's no arguing with your coach, and there was no arguing with his father.
While his father is a very loving man and never intended for Bret to take on that belief, he processed it that way. In our business, this trigger appeared when I questioned anything Bret worked on. An innocent question like, "Why do we have this scheduled on Tuesday instead of Wednesday?" resulted in him throwing up his hands and getting frustrated, assuming he did it wrong or his opinion did not matter. Now that we've identified and discussed his trigger, I know how to avoid it and frame things differently. He now knows how much I truly appreciate his opinion and what he does for our business.
Childhood Messages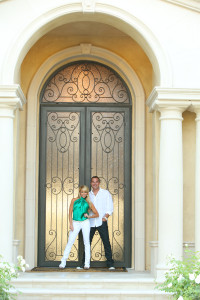 In my case, my overriding negative belief was that my value was determined by my ability to make money. When I was a child, my parents had a fire in one of their businesses and needed to borrow money in a savings account they started for me as a child. In an honest attempt to teach me about loaning money and showing me how they would pay me back with interest, I internalized the message as "I have value because I have the ability to make money." Again, my parents never ever intended for me to think this way. But as a child that's how I internalized the message.
In our business and life, this trigger appeared. If I ever felt that Bret was unhappy or stressed out, I immediately thought that I must work harder and make us more money. But in actuality, maybe he was just tired that day. Before I understood this belief, I was never able to stop working and truly enjoy the life we had created. Knowing this, Bret now approaches certain situations with me differently to avoid setting off this trigger.
Final Thoughts
Do you know your partner's negative beliefs and triggers? What could you be doing that sets off these triggers, and how can you approach the situation differently? While this might take a deep conversation, I can't stress enough how much this can help your relationship and your business. What causes your partner to overreact? Understanding his or her triggers is the best way to help your partner understand where you're coming from, handle it, and take the emotion out of it. Be considerate of your partner's triggers and start re-thinking how you can frame and approach situations.
While it took us some time and hard work to figure these things out, they are crucial to the success of our marriage and our business. It wasn't always like this, and we certainly still have our tiffs now and then. But we've learned to focus on and honor one another's strengths and truly understand each other. It takes work, but it's so worth it…because you're better TOGETHER!