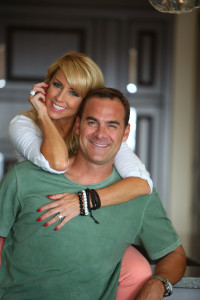 Your relationship with your significant other influences much of your life.  You've committed to this person and you want to do your best to make your life together happy and supportive.
A good way to start is to ask what makes them happy?  Then question, what causes the opposite, what makes them upset?
Let them know by your actions that they are at the center of your universe.  It is critical to make them understand that there is no one more important to you than they are.  Go out of your way to reinforce this commitment.
Marriage takes work. And making your partner feel special is an important part of this work.
If you have changed your habits or goals, be sure to include your partner in the process.  Sometimes, we hear of partners sabotaging each other.  I wonder how many times the partner felt left out or didn't understand the new rules?  By including your partner in the journey, he feels an integral part of the process. Then, the relationship becomes reinforced.
Helpful Resources:
Chalene's Health and Lifestyle Podcast, The Chalene Show: LISTEN NOW!
Chalene's Courageous Confidence Club: www.courageousconfidenceclub.com
This program gives you the tools you need to build confidence in every area of your life. This program unsticks you from your current situation and teaches you the steps needed to get your life going in the direction you want!
Comment below about your relationship with your significant other!
Connect with Chalene:
Facebook: www.facebook.com/chalene
Instagram: www.instagram.com/chalenejohnson
Pinterest: www.pinterest.com/chalenejohnson
Twitter: www.twitter.com/chalenejohnson