Here is my holiday gift guide for any fitness enthusiast! 
I love love love fitness toys! It's what gets me excited to workout. They're so many creative ways to spice up your workout and they don't have to be expensive. What I'm going to talk to you about today are products that I absolutely love and I know anyone in your life whose a fitness enthusiasts would love them too! The products we're going to go over range in price from around 10 to 800 dollars. So there's a wide range.  There are quick links to every mentioned product and that's simply for your convenience. It's the holidays, I know your stressed and I'm just lookin' out for ya! But you can just as easily go to the manufacturers website to purchase any item. I want to disclose that I am an affiliate for some of these products. But please do not feel obligated to purchase anything through my affiliate link. It ain't no big thang bo!!! Do you! If you feel more confortable going directly to the site, do that! #Iloveyaregardless
So lets dive right in!!!
Gift Idea #1 – PiYo Deluxe Kit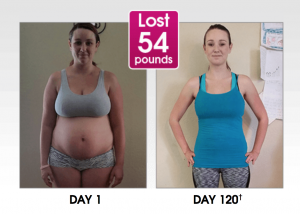 #Shamelessplug … I know I know! But why wouldn't I take this as an opportunity to talk to you about my product!? I wouldn't have created it unless I KNEW it was the BOMB-bay! My tip, you've got to get the Deluxe Kit! It's a must.  Why? Because it comes with these incredible sliders that will take your workout to the next level.


You can do so much with these bands and they are super affordable! They come in a bunch of different colors that indicate the resistance level.  You can purchase these from PowerSystems, Amazon or SPRI Fitness.

Gift Idea #3 – Round Multi Use Mat
This mat will change your life!  When in yoga or PiYo, half the time you're off your mat because of the lateral movements.  So this multi directional mat is so awesome, because no matter what direction you move, you are still on your mat.  They range in price depending on the size and company you go with.  The only downside of this mat is it is not the most convenient or flattering mat to walk in to the gym with.  It's slightly obtrusive…. but SO worth it!

What is so incredible about the Swell bottle is that whatever liquid you put in them, it will stay at that temperature for 12 hours. TIP: Don't put it in the dishwasher. They come in so many fun colors and range in price depending on the finish.  You can completely customize a bottle too!!! You can purchase your bottle at swellbottle.com or buy clicking the shop button below.

This is the priciest piece of equipment, but is basically a full functional training center. You can do EVERYTHING on this thing! This is the gift you give to someone who is a fitness guru and has everything already.  This will blow their mind!

This is a great present for any fitness person! Because we all get tight in places we just can't seem to lose up with stretching.  A foam roller is a great way to give yourself a soft tissue message and improve circulation without the dent in the wallet.  I have one by GoFit, but there are tons of great brands out there, each a little different.

Gift Idea #7 – Resistance Ball
Name it and you can do it on this thing! And it is so cheep! A great gift that won't break the bank.

Gift Idea #8 – UltraSlide Board
This is a great item to spice up any workout.  It comes with booties that allow you to slide back and forth on the board.  There are different lengths depending on the length of your legs and the level of difficulty or type of workout you want.  You can get on by clicking below or by going to ultraslide.com

Gift Idea #9 – Boflex Select Tech
These things are legit the bomb-bay! You can fine tune the weight to your strength level. These are a heavy thing to have delivered, so try to find free shipping. I recommend getting the stand as well.

Gift Idea #10 – Equalizer Bars
If you follow me on social media, you know how much I freaking love these bars.  I use them almost daily because you can do so much with them and they are an incredible way to add some variation to your workout.  I recommend getting the extra large ones even if you are on the shorter side like me.  Use CHALENE20 during checkout at www.lebertfitness.com to save 20% off!

Bonus Gift Idea #11 – Bosu Ball
There's no denying that I am a huge fan of BOSU.  I have loved this product for over 15 years.  I was actually in the original trainings to sell it to the public.  I have a BOSU in my house that's lasted over 15 years, so these are a great, quality piece of equipment that is so versatile.

Want more great tips and resources on improving balance, energy, organization, health fitness, relationships, focus, faith and happiness? Each episode of my podcast, The Chalene Show is designed to give you strategies and simple steps you can implement today to become a better, more balanced, happier version of yourself. LISTEN NOW!
Hey! and did you know Build Your Tribe has been resurrected? We had so many request to revive this show, so we brought it back. Listen Now >> https://itunes.apple.com/us/podcast/build-your-tribe
Already a devoted listener to The Chalene Show? Leave a voice message about what topics you'd like to hear on the show or your feedback on a particular episode >> LEAVE A MESSAGE. Chalene would also love for you to leave a review on iTunes! It's kind of like her tip jar >> LEAVE A REVIEW.
Connect with Chalene:
Chalene on Facebook: www.facebook.com/chalene
Chalene on Periscope: follow @chalenejohnson >> You can catch my Periscope replays at www.katch.me/chalenejohnson
Chalene on Instagram: www.instagram.com/chalenejohnson
Chalene on Pinterest: www.pinterest.com/chalenejohnson
Chalene on Twitter: www.twitter.com/chalenejohnson
Chalene on Youtube: www.youtube.com/chalenejohnson
Some of my Instagram Accounts:
www.instagram.com/instagramimpact
www.instagram.com/homeworkouts_4u