"How do I find my life's purpose?" This is a question I get over and over at my seminars and also a question I know many of us continually ask ourselves.  A lot of people are obsessed with the notion of finding their life's purpose, and it seems we put a lot of pressure on ourselves to do so.
It's almost as if we think the skies will part, a beam of light will shine down, and there it will be – our PURPOSE!  Believe it or not, finding your purpose doesn't have to be an earth-shattering experience.  And, you can have more than one!  I think we've done ourselves a great disservice by labeling this with singularity.  You have MANY purposes!
Finding Your Purpose
Oftentimes, they're right in front of us, and we don't even realize it.  From the day you were born, you began living the many purposes God gave you.  For instance, you don't have to be the CEO of a major company…being the CEO of your household – raising happy, healthy, confident and self-sufficient children – is a major purpose!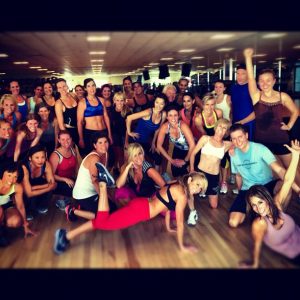 I always thought my purpose was helping people solve their problems and better organize and balance their lives.   Yet I found myself in the fitness industry getting so frustrated when people only wanted to talk to me about getting abs. Instead, what I really wanted to do was help them balance their lives and find happiness.  But then, I realized fitness was simply my vehicle to reach people – it was a jumping off point for helping people solve bigger problems on the inside.  I figured out how to use my purpose in the situation I was already in.
Using Your Purposes to Impact the Lives of the People Around You
Think about all the different ways you're able to impact and improve the lives of the people you come in contact with every day.  Whatever you're doing now, whether you're stocking shelves in the grocery store, taking care of your kids, running your own business, or working a 9-5 job, what can you do today to use the gifts and talents you know you have within you?  THIS is your purpose!
Every time someone thanks you for something, this is an acknowledgment of one of your many purposes.  So, think about all the ways you can impact the people around you where you are in life now.  And as life changes, you'll realize you have even more purposes.  You're an amazing individual, and you can do whatever you set your mind to.  Don't forget to acknowledge and honor the many purposes you have in life!
Did you find your life's purpose? If so, comment below!