In this episode, I interview Michael Stelzner about how he created an incredible following online without being the face of the brand.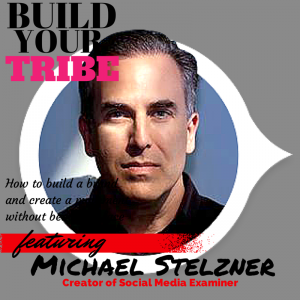 Topics Discussed:
How to create a movement that people want to support and get behind.
How to monetize and grow your business through incredible free content.
Tip: your best content should always be free and it needs to be so rich that people want to share it.
How Michael Stelzner has used his list to not only grow his online events, but also his live ones.
Don't let failure hold you back. Every successful person has had many many failures.
Be who you are and use that to your benefit.
Know what your weaknesses are.
Passion is an amazing driver of force, but make sure you have a business model to back up that passion or else your business may fail.
Michael's one piece of valuable advice on serving your online community.
Links: