Here's a recipe for one of my favorite skinny cocktails! It's Light and perfect year-round!
 Raspberry Skinny Margarita.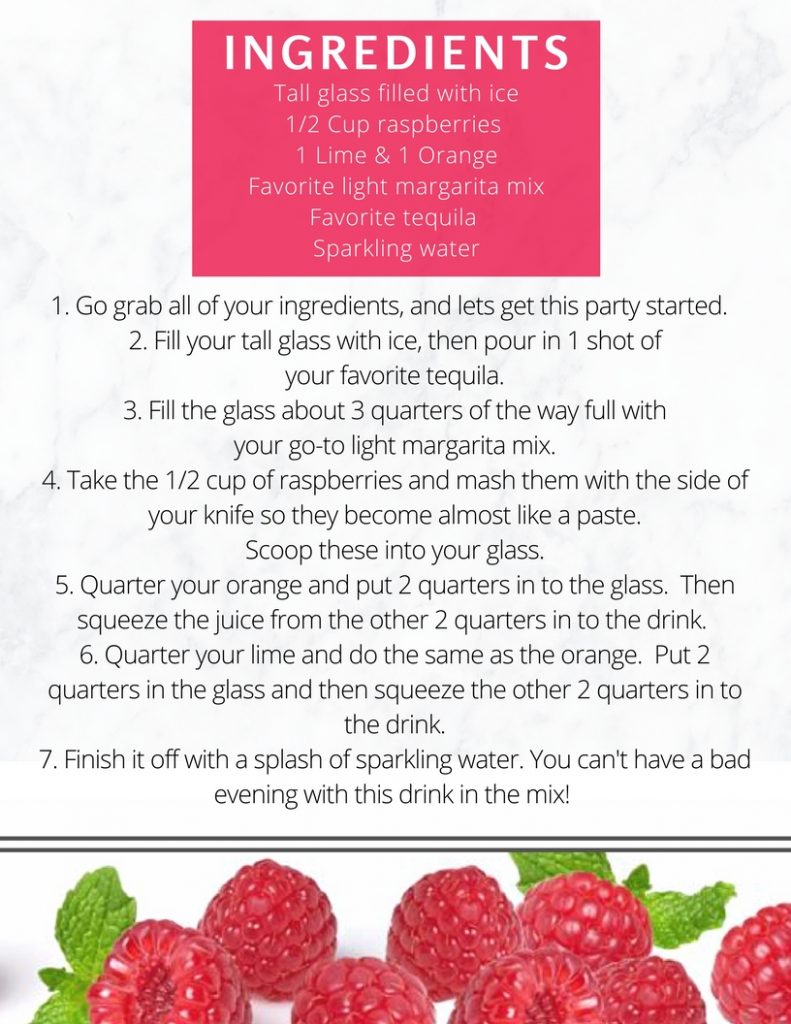 Let us know if you try our skinny margarita, or any of these DELICIOUS low-carb drinks. Bret has another great one here.
Why we Watch the Alcohol
Perhaps one of the most commonly asked questions inside the 131 Method are: Can I drink? I need my wine. I'm attending a wedding and want to drink. Which alcohol is best?" We are pretty sure the majority of people asking don't have serious addictions. The ladies asking generally just like one to two glasses of wine, or a skinny margarita. The men, an occasional beer or gin and tonic. However, once you enter the 131 Method and discover how food, drinks, sleep, supplements (and subsequently, hormones) affect your gut health and waistline, alcohol loses a bit of its appeal. Or rather, the wrong kinds of alcoholic beverages. Alcohol affects sleep and weight gain significantly. Read more on that here.
It's more important than ever to drink wisely once you start repairing your health from the inside out. We hope you enjoy this skinny cocktail recipe, and all the healthy recipes inside the online community of the 131 Method. We have hundreds inside the program!