Not sure what to get mom for Mother's Day? Don't worry, I got you! I created this helpful gift guide to make your shopping easy and convenient.

Mother's Day is coming quick! But don't worry… the gift ideas below will leave her feeling spoiled! 

#1: SmartLife Push Journals
Being a mom is super rewarding, but it can also be a challenge to find balance. That's why I created my SmartLife PUSH Journal – to stay on top of everything (your fitness, personal goals, career/business, faith, finances, relationship, etc.) while still honoring your priorities. It's an all-in-one life planner to help you become a highly productive, balanced, goal-crushing machine. In honor of Mother's Day, we're running a crazy, ridiculous special…check it out!
#2: Bose SoundLink Color Bluetooth Speaker
Music = mojo! A good playlist can completely change your mood. This speaker has great sound and is small enough to take with you just about anywhere. Plus, it's wireless, easy to use, affordable, and comes in a variety of super cute colors!
#3: Breakfast in Bed
Breakfast (especially coffee) in bed should be mandatory on Mother's Day!  Here's a perfect Mother's Day recipe from my NY Times Best Selling Book Push.  These protein pancakes are amazing served warm or cold with a few banana slices in the center and a little drizzle of honey on top.
#4: PiYO Deluxe Kit
#Shamelessplug…I know! But I created this program because I know it's what so many people are missing! My tip: get the Deluxe Kit! It's a must. Why? Because it comes with these incredible sliders that take your workout (and booty) to the next level.
#5: Plan a Fun Family Outing
Mother's Day doesn't have to be fancy or cost a thing! The best memories are made just spending time with your loved ones. Plan something outdoors like a hike, riding bikes, a day out shopping, going to a concert in the park, or trying a new activity together. Plan it as a family or surprise mom with something fun and unique. (If you're mom, then I suggest forwarding this along as a hint, hint to someone who needs to see it.)
#6: SHAKEOLOGY
Meal replacement shakes are a healthy option when you're short on time. I like using Shakeology on the go because it's not just a protein shake. It's also packed with tons of vitamins, minerals and superfoods to fuel your body with the nutrients it needs. Perfect for busy mom's on the run!
#7: The Ring – WiFi Enabled Video Doorbell
This is the coolest thing EVER, and it only takes 2 minutes to set up! The doorbell connects to an app on your phone, so no matter where you are, you can see and talk to anyone at your front door. It also has a motion detector to alert you if someone is nearby. I especially love it because I know exactly when all my Amazon orders arrive. 😉
#8: Have a Skinny Celebratory Cocktail!
Here's a recipe for one of my favorite skinny cocktails. It's light and perfect for Mother's Day.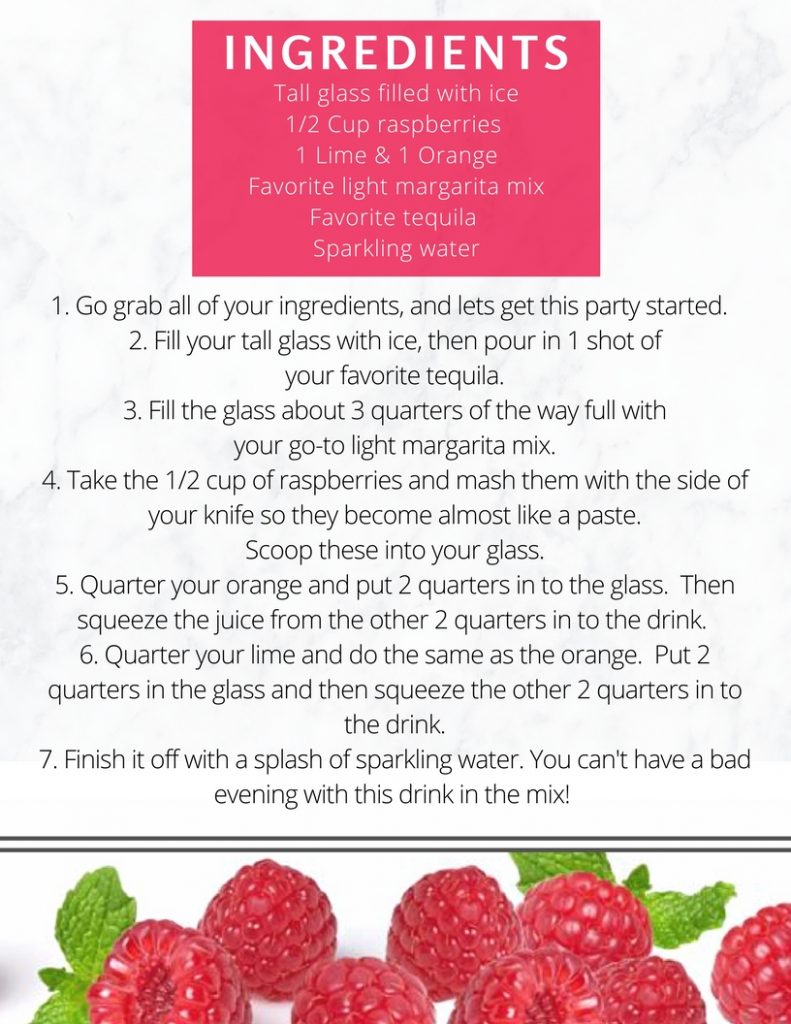 #9: Sleep Master Sleep Mask
This mask will change your life! I talk incessantly about the importance of getting a good night's sleep, and this mask does the trick.  If you travel often, you'll love it even more!  It's made from satin and covers  your eyes and ears.
#10: Aicok Electric Water Kettle Stainless Steel Kettle
This steel kettle is one of my favorite kitchen hacks. I use it every day to make my protein coffee, bone broth and hot tea. It boils crazy fast and doesn't whistle at you when it's done. Plus, I love that it shuts off automatically.
#11: Spa Day or Manicure/Pedicure Gift Certificate
You can never go wrong with a spa or mani/pedi gift certificate. Grab a gift card from your favorite local spa. This isn't just a mani/pedi, it's scheduled time to unplug.
#12: Plantronics BackBeat Fit Bluetooth Headphones
Don't you hate when your earbuds fall out when you run or exercise? Not with these! They stay in and never fall out! Plus, they've got great sound quality and are easy to turn on and off with bluetooth. These earbuds will be a hit with any fit mama!
Hope this helps your loved ones come up with the perfect gift, or inspires an awesome treat for you or a special woman in your life!
Wishing you a Crazy Cool Mother's Day!
XOXO
Chalene