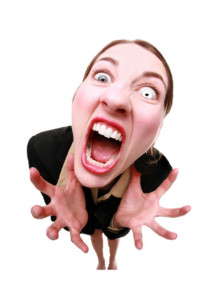 Feeling a little stressed lately?  Are you also struggling to lose weight?  If you're doing everything right – working out, eating clean, consuming the correct amount of calories – and you still can't seem to make any progress, what gives?  Well, have you considered taking steps to reduce your level of stress? Stress can greatly affect your body – your energy level, weight, being prone to illness, your emotional state, and how you feel overall.  The good news is you can take steps to reduce your stress level and get your weight and your life back on track! Here's how stress and weight loss go together.
My Story of Stress
Are you one of those people juggling a lot of things in life? Maybe you have a job and a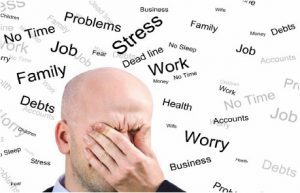 business on the side, a family and a house to take care of, and you're also finding time to exercise and cook healthy meals.  On top of that, you're chasing down big goals, and you have a to-do list that's a half a mile long.  I know I talk a lot about crushing your to-do list and going after goals, but sometimes, we have to take a step back and look at the bigger picture to make sure we're headed in the right direction.
At one point in my life, when I was undergoing a considerable amount of stress while filming a new series of workout videos on top of running my business, I experienced something similar to what you might be going through.  I was working out more than I ever had in my life – 2, sometimes 3 times per day – and eating less than usual.  I was also doing too much mentally and getting by with very little sleep.  Regardless of how much I exercised or how clean my diet was, I was at my heaviest. I finally had to step back and take the advice I'd been giving to other people struggling to lose weight.  I needed to reduce my stress level and do less!
Keeping Up Joneses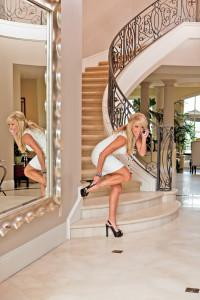 You see, I was one of those people who equated busyness and stress with success.  I thought I couldn't keep up with what I'd achieved or continue to be successful if I wasn't always busy.  In fact, I came to resent anyone who wasn't as busy and stressed out as I was.  I thought relaxing meant you were lazy, and I had this crazy urge to make a to-do list for anyone who wasn't running around like a chicken with it's head cut off.
So, why are YOU stressed out?  Does the scenario above sound familiar?  Oftentimes, our stress level is dependant upon our preconceived ideas about what success looks like and what we think we should be doing with our lives.  But the truth is, you can have all the money, the cars, and the toys, but if you're constantly on edge and your personal life is a mess, these things don't necessarily make you "successful."
Over the past few years, I've realized that stress doesn't equal success.  In fact, once I sat down and defined what success truly means to me, I realized it's the exact opposite.  Since then, I've made small changes that resulted in a big shift, and I got in the best shape of my life – physically, mentally, and emotionally.
Overcoming Stress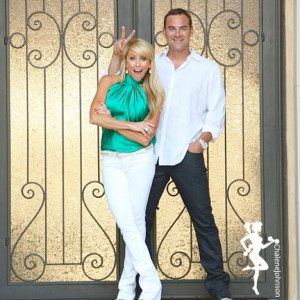 So how did I get here? I started working from the inside out, and everything else followed suit.  If you have a lot of stress in your life, and you're struggling to lose weight (OR you simply just have a lot of stress in your life), consider doing the following.
1. Create your own definition of success.
What does success look like to you? Don't worry about money, job titles, or what your friends and family think success is.  Create your own definition, and figure out what you need to do more of or less of in order to get there.
2. Re-evaluate your goals.
Now that you've defined success on your terms, do your goals match up?  Consider setting new goals that will help you reach this new stress-free destination.
3. Delegate and do less.
You can do anything…but you can't do everything.  It's time to start taking some things off your plate.  Brainstorm a list of everything you do at work, in your business, at home, etc. Then, figure out what you can delegate to others, so you can focus on your most important tasks.
4. Change up your workouts.
Over-exercising doesn't do your body any good, and it won't help you lose weight.  Instead, consider changing it up.  When I was over-exercising and struggling with my weight, I combated it by making my workouts shorter and more intense with HIIT (High Intensity Interval Training) workouts. Or grab a workout partner to liven things up.
5. Include flexibility training.
Not only does flexibility training help keep your body from getting injured, but it also helps your body recover and reduces stress.  Take time to stretch and BREATHE!
6. Take a close look at your diet.
How clean is your diet, and how many calories are you really eating?  Take a closer look.  Then, if you're sure your diet is on point, you might actually consider eating a little bit more.  When you eat too little, your metabolism slows, and you can end up holding onto fat, instead of losing it.
7. REST.
When you're tired and stressed out, your body attempts to protect you by creating additional layers of fat.  More and more studies are proving that increased stress and lack of sleep greatly affects your weight.  In fact, those who get inadequate amounts of sleep are 50% more likely to be obese.  Start finding ways to relax and get more sleep!
When it comes down to it, weight loss has everything to do with your overall lifestyle.  There are no shortcuts.  You have to take care of yourself.  Do the work from the inside out, and start making small changes and shifts today that will lead you to the life you want to live and your own definition of success!