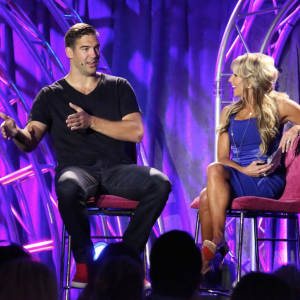 I don't often recommend books, well except for mine, which was 4 years ago, but The School of Greatness is a must read! You know when I tell you a book is a game changer… it is! Cause I don't ever want to waste your time and honestly, I know you don't need the motivation.   But this book goes beyond motivation; it gives you steps! I've read the book and trust me when I say that Lewis gives you actionable steps that are applicable to your life. Which I absolutely love!
My absolute favorite part about The School of Greatness is that he gives you an outline at the end of each chapter that has exercise and actionable steps. This is what allows what you've learned to really sink in, and therefore apply it to your life. He also gives a coaching tip after each chapter which is such a cool addition. This is one of my favorites. "You have always been great, because you are unique, and you will never happen again in the history of the universe. Most people don't believe in themselves or their abilities because they don't understand how insanely special the are. In fact, we are all special, and only we have the ability to believe in ourselves. Others can be there for us and cheer for us from the sidelines, but even with all the support in the world, some of us still sabotage ourselves. In the game of life, we hold the controls. We are the players who make the plays. Our inner voice – our belief in ourselves – is what determines our mind-set. And our way of thinking sets us up for failure or success. You have a choice. You can think average and get average results, or think like a champion and reap remarkable rewards."
Lewis has had the honor of interviewing some of the most influential people in the world. The personal stories and lessons he's learned from those interviews are shared in this book; and from all different arenas – sports, motivational speaking, business, social media, philanthropy and more. In addition to the stories he tells you how the story applies to your life and what happened when he applied it to his life.
You know when you have something that you're just so excited to share with your friends… well, this book is that for me! I am excited for you to read it and share it with your friends! The link of where to buy it is below.
Get >>> The School of Greatness book
Book tour http://lewishowes.com/events/
Lewis Howes website >>> www.lewishowes.com
The School of Greatness Podcast http://lewishowes.com/blog/
Connect with Lewis
Twitter https://twitter.com/lewishowes
Facebook https://twitter.com/lewishowes
*****
Want more great tips and resources on improving balance, energy, organization, health fitness, relationships, focus, faith and happiness? Each episode of my podcast, The Chalene Show is designed to give you strategies and simple steps you can implement today to become a better, more balanced, happier version of yourself. LISTEN NOW!
Already a devoted listener to The Chalene Show? Leave a voice message about what topics you'd like to hear on the show or your feedback on a particular episode >> LEAVE A MESSAGE. Chalene would also love for you to leave a review on iTunes! It's kind of like her tip jar >> LEAVE A REVIEW.
Wow! you're still reading this! Then let me take a moment to say you're amazing 🙂 Connect with me below!
Connect with Chalene:
Chalene on Facebook: www.facebook.com/chalene
Chalene on Periscope: follow @chalenejohnson >> You can catch my Periscope replays at www.katch.me/chalenejohnson
Chalene on Instagram: www.instagram.com/chalenejohnson
Chalene on Pinterest: www.pinterest.com/chalenejohnson
Chalene on Twitter: www.twitter.com/chalenejohnson
Chalene on Youtube: www.youtube.com/chalenejohnson
Some of my Instagram Accounts:
www.instagram.com/instagramimpact
www.instagram.com/homeworkouts_4u