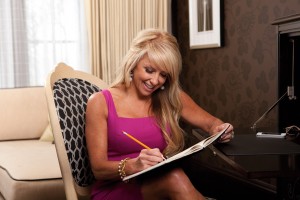 What's your story?  What challenges have you faced and what you have overcome that made you the person you are today?  Everyone has a story.  I know there's something about you that makes you the amazing, unique individual that you are.  I know you have a passion, a purpose, and a message you want to share with the world.  And I think that's what makes us feel good about ourselves as human beings – being able to share our story and the things we're most passionate about with others.
Through my personal development seminars, my programs like the 30 Day Challenge, and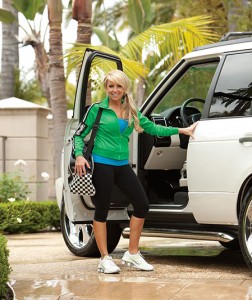 working in the fitness industry for so many years, I've met tons of people that want to turn their passion into a career.  They feel as if they are not fulfilling their life's purpose if they aren't living their passion.  While it takes work, I can tell you that you can in fact make a living doing what you love!
But the question I get the most is, "HOW do I turn my passion into a career?"  People figure out what they WANT to do, but they get stuck figuring out HOW to make it happen.  Well, I always say, "Don't re-invent the wheel."  Take a look at what other industry experts, coaches, and leaders are doing.  How is it that they're making a living sharing their message? 
Figure out what these people are doing, and then, apply it to you and your message.  Ask yourself…
What unique skills do I have? 
How can I help others?
What is it that I have to offer that's unlike what anyone else is doing?
Regardless of your industry, one leader you MUST check out is my friend Brendon Burchard – someone who went from bankruptcy to making over 4 million dollars in just 18 months simply by sharing his story to help others!  He's truly an expert at helping people share their message and actually make money doing it.  In fact, he even helped me become a New York Times Best-Selling Author with my book PUSH.
I LOVE the videos he's doing right now on turning your passion and message into a career, and if you're one of those people I mentioned above, I know this will help you!  His videos are free, and they're amazing tools to help you take it to the next level… or even figure out how to take the first step! 
Just click below to view Brendon's free video, and get started today!  And get ready to take lots of notes!  I really believe you can do anything you want with the right plan and a system to help you get there.  You're going to love this video!