Well, that's the hyped up headline that has everyone overreacting and frantically deleting their Instagram accounts, perhaps prematurely. So I thought I would do a little research and share it with you, so that you might be able to make an informed decision.
Instagram is Selling Your Photos!
The official policy change from Instagram can probably be seen the next time you log on to Instagram. To summarize, "We may share your information as well as information from tools like cookies, log files, and device identifiers and location data with organizations that help us provide the service to you… (and) third-party advertising partners."
In other words…
Instagram can share information about its users with Facebook, its parent company, as well as outside affiliates and advertisers.
Your image could be used in an advertisement — without your knowledge.
Underage users are not exempt.
Ads may not be labeled as ads.
Want to opt out? Delete your account prior to January 16, 2013.
I don't know about you, but I just assume if I have placed something on "Public" status anywhere on the Internet, I've lost my ability to "protect" it.  Sure, there are privacy laws and regulations in place, but the Internet and technology make it difficult to enforce and nearly impossible to police.  So as rule of thumb, if it's "private," I don't post it. That's just me. I'm not suggesting you live your virtual life any particular way, but if I have something I only want my "real life" friends or family to see, I send it to them… directly. And even then, if I'm using a phone, digital device, email or other form of technology, there's no guarantee of privacy.
At best it's difficult to protect any images that are posted on the Internet whether it's Facebook, Twitter, Flickr, Pinterest or Instagram… or "Instagrab" as some have begun to refer to them. It's not uncommon to see the same photos appear on countless people's feeds as if it's their own. It's called a screen capture. In fact, thousands and thousands of very popular accounts are actually comprised of all stolen, or "borrowed" images. I never assumed @FashionFall2020 actually made that rainbow cake, or that @fitnessInspirationONaRainyDay is actually the fabulous fitness model in all those ripped muscular, scantily clad pics.
They Screenshot Anyway!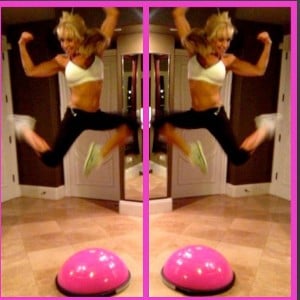 People screenshot my photos all the time, and to be honest… I love it! Now, I'm not a photographer, and it's not "art" that I sell. If it were, I might feel quite differently. But if that were the case I would suggest paying to host your own photos. The bottom line for me is that I use social media to share my message, my motivation, my life, my fitness, my business and anything that I hope helps one of my followers. I hope that others will share it…. So the thought that my message, my image or my motivation might get passed around is in fact my intended effect J  So……
I won't be deleting my account.  Here's why…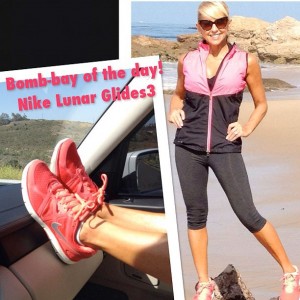 I would be flattered if Instagram found a photo of me in my #NikeLunars and sold that image to Nike. But, umm… I kinda doubt that's going to happen.
In fact, most of the people frantically deleting their accounts are doing so needlessly as their photos are not likely of commercial interest.
The most likely application of this new policy would be to allow companies (or advertisers) to purchase the API connected with photos that are hashtagged with their company (or specific hashtags).
For example, Colgate might be able to run a competition for their customers in which people post their best toothy grin with the hashtag #ColgateClean and use those photos in a Superbowl ad. Instagram after January 16th has the right to sell the API (a means of automatically pulling information from one website to another) to Colgate to display those Instagram pictures directly on their site or in an ad.
PLEASE NOTE that is just a hypothetical application.
However, I highly doubt that any reputable company is going to feature the likeness of individuals for whom they have not obtained a signed consent and release to do so. Do they have the right to if you've agreed to Instagram's policy?  It seems at this time they do.  But it doesn't prevent consumers for bringing lawsuits for use of their image for "publicity" or sale. Rights or no rights, people sue for these things everyday and big companies don't often open themselves up to those types of headaches.
For example, even though Disneyland has the right to photograph and use your images because you have consented to tour their public resort, you would be hard pressed to find a random photo used in advertising or for publicity purposes.
Personally, I think that the headlines have created a bit of an "overreaction" on the part of the average user. Again, if you're an artist with privately protected images with great value, you might want to delete or make your account private or move them to a hosted site. Another VERY SIMPLE option is to simply use a watermark like this.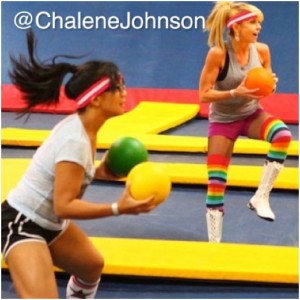 Watermark
You can make it small and hardly visible, or large and impossible to remove. Download just about any font app to your phone or desktop for this. I love "Turbo Collage" for desktop.
If you don't want the world to see photos of your children or a private moment or anything else for that matter, don't post it. Use your email account or a private hosting site to share those photos with family and friends.
Use Caution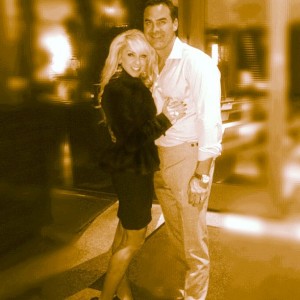 For the rest of us, if you don't want info floating around in cyberspace, then err on the side of caution and don't post it.  If you don't wish for your private information to be sold, then never use a mobile device. As of January 1, 2013 the average American will have had their personal information sold over 100 times! Even "private" settings can be changed at the developer's whim, not to mention technical glitches, which from time to time make this stuff public.
As one of my Facebook friends stated,  "The amount of naiveté exhibited is stunning. You would all be surprised at how many sites we use do this kind of thing all the time. Everyone is piling on Instagram while many of the social services you already use have just as heinous TOS. Hello! Facebook Sponsored posts. Glad the media is all over this, wake up people, you and your personal data has already been sold."
Bottom line, it's Mark's house. We play here by his rules or we have the right to pick up our toys and leave.  Social media is "free," but not really. There is a price to pay and that price is the lack of privacy we once enjoyed. The world has changed. Technology has improved. For the most part I am so thankful for the opportunity to be able to reach people in other cities, states and even countries, but I realize it comes at a cost.  At the moment, I'm willing to pay that price and will keep my Instagram account. J
Comment below on your thoughts!