Video is very powerful.  When you see someone speaking into the camera, you feel like you can relate to him or her.  You learn their gestures, speech patterns and can see their eyes.  This builds trust. Learn how and why you should use YouTube to connect with customers.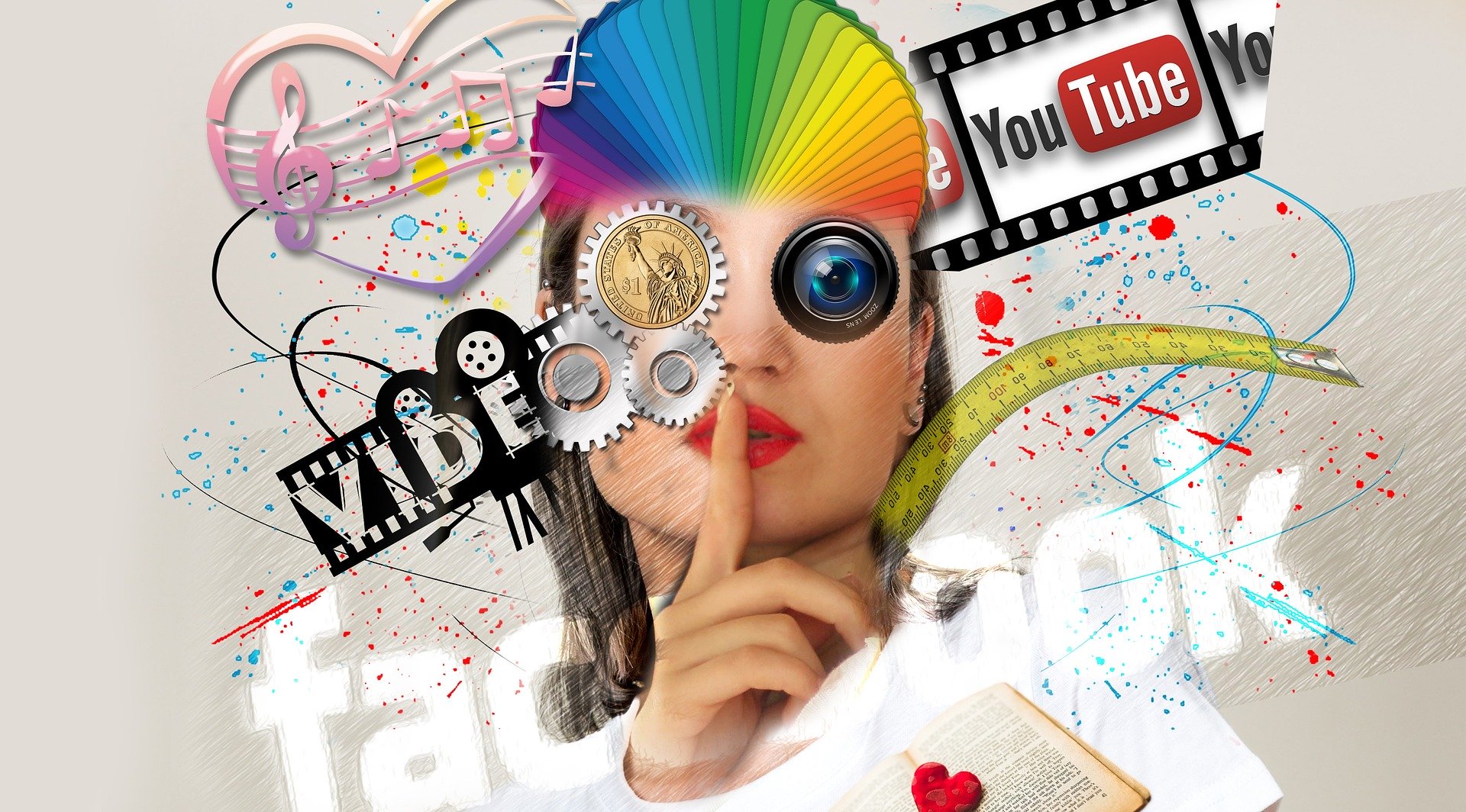 At no time has it been possible to get so much exposure to your brand and yourself for free.  Anyone can film anything and post it on YouTube, and before you know it, you will have more views than you ever imagined!  Third party application TubeMogul sends your video to the top 12 sharing sites at once.  You need to create a login at each site, but once you have done that TubeMogul will handle the rest.
Don't be afraid to start taping yourself.  You can do it and it is worth the effort!   You don't have to wait until you look perfect or you have practiced a million times.  Start now. (Grab great tips here).
The Basics
I suggest using the built in camera in your laptop.  Station the computer where there is good light and put the camera slightly above your face.  You'll be able to see yourself in the screen, so you can move around until you look good.  But once you look good, you're going to tape a piece of paper over the screen so you stop staring at your image as if in a mirror.  When you are looking at the screen, your eyes will be too low.  The audience wants to see your eyes.
You are also going to want to check the sound.  Wind and interference can be very distracting so you should make a quick test video to check the sound and make sure you are audible and clear.
You will want to choose a location with minimal visual background distraction.  All eyes should be on you!
Plan on taping for about two minutes and do something or talk about something you are comfortable with.  You can erase it… so have fun with it.  Practice a few times and watch the results.  The more you do it, the better you will get.  But don't worry if you're not perfect.  Don't panic if you don't even think you're good.  It will get better, and you're doing better than you think.
Editing
Editing video is really easy.   I suggest using imovie because it is really simple, but there are plenty of video editing programs out there and trust me, you can learn them quickly and painlessly.
Don't be too Perfect
People relate to normal everyday people.  We don't feel like we trust a presentation that is too glossy or perfected.  So, be yourself and have fun.  Your audience will appreciate your comfort more than a perfectly edited, error-free performance.  This isn't Shakespeare.  Just talk to the camera like it's your best friend.  Laugh a little, smile a lot and have a great time with it.  Your pleasure is infectious and the video will be much more successful if you are enjoying yourself.
Tag Away
You are going to want to put a tag on the end of your video and send them back to your site.  Like most of social media, you don't want to sell in your video.  This is a chance to build your brand and increase your presence.  Give them the ability to connect with your site and to do business with you in the future.  But, in the video offer them something fun, useful and informative and most of all be yourself and enjoy!
Want some help setting YouTube goals? I got you boo. Check out this podcast.