Amazing things happen when amazing people come together to help one another.  If you really want to make things happen in your life and/or business, nothing can provide greater accountability than a mastermind group.  Here's what mastermind groups are all about, why you need to get involved, and guidelines for making yours a success…
Each week, I meet with a small group.  We call ourselves the "Three Percenters."  We meet at five a.m. on Tuesday mornings, and we share the passion of building our lives to manifest the excellence that only 3% of the population will achieve.  It's to keep one another accountable.  We set goals and assign tasks for ourselves and for each other!
Surround yourself with people who want to see you succeed.  Make the most of the relationships that energize you and deepen those that ask the most of you.  When we really care about each other, we want the best for each other.
Take stock of your relationships.  Is there someone in your life you would like to be closer to?  Are there potential allies who can help you reach your goals?   Reach out to them!  I bet they are looking for someone like them to encourage them as well!
What is a Mastermind Group?

A mastermind is a group of people committed to pushing one another.  It's a small group that meets on a regular schedule to push each other to reach set goals, evaluate each other's progress, network, and help one another grow their business or achieve whatever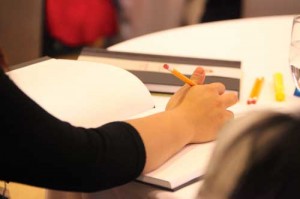 goals they may have. Typically, masterminds are business-related, but really, these groups can be formed to reach goals of any kind.
On the business side, members typically range from experienced business owners to up and coming business owners and stay-at-home moms that want to turn a hobby into a business.    The members may have similar or very different goals, but they are all brought together by "goal getting."
There is a "no excuses" mentality, and members are expected to show up to each meeting with their homework done.  Masterminds provide substantial accountability; because the group checks in to ensure that you kept your word and completed your action items from the previous meeting.
Why You Need to get Involved
A mastermind is an incredible source of accountability.  When you commit to other successful people, you are much more likely to follow through than if you were to do it alone.  The excitement of working with people who are creating momentum towards their goals will inspire you to continue moving forward as well.  Ultimately, joining a mastermind will skyrocket your success.
Mastermind Guidelines
No matter where you live, you will find other individuals that are movers and shakers.  If you're looking to join a mastermind group, Google "join mastermind," and include the name of your city in the search.  You are likely to find something in your area.  Another great resource for locating a group or getting ideas for your own group is www.lifehack.org.  Whether you're looking to join an existing group or start one of your own, following the guidelines below will ensure your success.
What you Get
Invite a variety of members to your group.  Include up-and-comers, well-established movers and shakers, and people with varying levels of success.  Members should include people from all walks of business from the newbie to the serial entrepreneur (someone who has started and grown several businesses with lasting success) to the professional.
Members should already be successful in one way or another.  This doesn't mean they must already own a successful business. In fact, your group should include someone that is just getting started.  It means these people should be "goal getters" – people that go after what they want and make things happen.  They should be doers, action takers, and people that have an opinion (but not an overriding opinion).
Pick GOOD people – people whose morals and ethics you believe in, people you like and want to be around, and people you genuinely want to succeed.
Limit meetings to five to six people. (No more than 6.)
Masterminds are best when done in person.
Choose a person to be the leader of the mastermind meetings.  They should keep the conversation moving and feel comfortable keeping people on task.
Meetings should be approximately an hour to an hour and thirty minutes.
Choose a start and end time for your mastermind group.  I suggest starting a new group every 6 months.  After working together for a period of time, you'll find that some members just won't take the steps to do what they need to do.  By choosing a start and end date, you have the opportunity to move on to group without hard feelings.
Surrounding yourself with "goal-getting" people encourages you to reach your goals quicker that you could ever imagine.  If you want to skyrocket your success and really start knocking goals off your list of 10, get yourself into a mastermind!