What does it mean to be pushed?
When I was a little girl, I went to a swimming pool with a high diving platform with a friend and her mom.  All three of us climbed to the top of the platform.  Both my friend and her mom immediately dove into the water, while I just stood there staring down nervous and scared.  Before I could muster up the courage to jump at all, they climbed up the platform to jump again.  Then, my friend coached me to the end of the platform.  "Don't look down," she said.  And ever so gently, she gave me the smallest push from behind.
As I fell through the air, I was freaking out… and I was mad!  I can't believe she just PUSHED me!  But when I hit the water, and the bubbles were all around me, I realized it was kind of fun!  After that first push, I climbed back up the platform and jumped 100 times more.
Sometimes all we need is a small push – a vote of confidence from an important person in our lives.  Or we just need to hear the right message at the right time.  Well, listen up: You're ready to be pushed!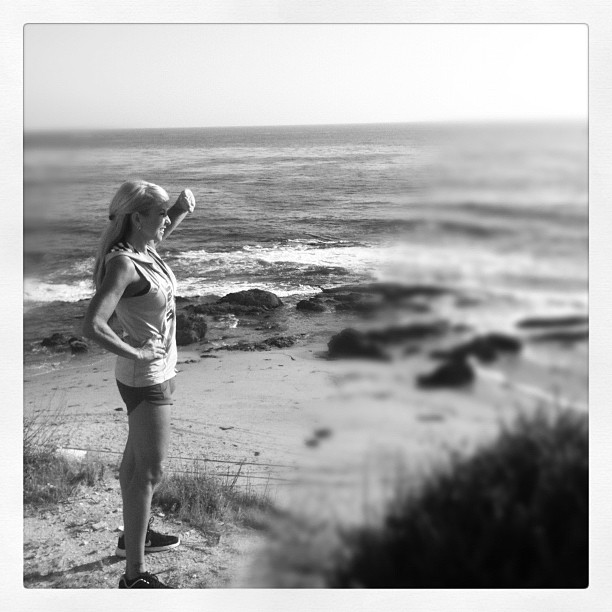 You're Ready for a Push

So many of you reading this article are ready to be pushed.  Oftentimes, someone standing close to you or behind you is telling you in one way or another that you're ready for more.
It's not at all uncommon to be angry at this person or feel defensive.  However, sometimes you need to listen to the people around you that truly care for you, want the best for you and want to see you reach your full potential.  You need to listen to those people and the voice inside your head that push you toward greater things.
Deep down, you may realize you can do more, but you make excuses or blame others for reasons why you're not moving forward and taking action.  However, excuses don't move you forward.  Excuses just excuse you from taking responsibility.  You and only you are responsible for your progress in reaching your goals and going after the life you want.
It Doesn't Have to be Perfect
So many people remain in stagnation because they're waiting for perfect circumstances.  Don't let this be you! Don't NOT move out of fear that you might not do it right the first time…just MOVE!
Instead of making excuses, take responsibility and take action!  You are fully capable of making a plan and following it.  It may not be perfect, but at least you're moving!  You may take some steps out of order, but taking ANY steps will keep you moving forward and growing.
Take Action!
Thinking is not moving.  You must take action.  You must DO.   Make an appointment; schedule a phone call; sign up for a class; do what you need to do to keep moving toward your goal.
But remember, thinking is not action. Thinking on paper and making a plan is your first action step, but after that, you need to move.
Listen to the important people in your life and the voice inside your head that's telling you to do more.  Allow yourself to be pushed.  Don't worry about doing everything perfectly.  Just follow your plan, and DO.  Success is closer than you think!  All you have to do is continually move forward and keep shuffling your feet.